The date today is February 4th, 2021. What does that mean for you as a startup founder?
That means you have roughly one month and a half to apply for our 12th class! If you really wanted to get the "elevator pitch" of what the SpinLab does and what our program does, you could easily find that information on our what we do page or our apply now page, but let's be honest, when you're in the decision making process you want a bit more reality to factor in.
This holds true for everything that requires some brain power on our part, whether that's picking out a new style of dog food or deciding to enter your startup into our program, everyone wants to do the proper research. Therefore I have come up with this guide to give you a bit of a behind-the-scenes guide as to why you should really consider applying for our program.
And here they are, 11 awesome reasons to apply for our startup accelerator program
1 Strong ties to the HHL, one of the world's top ranked business schools
You see it right there in our official name, "SpinLab - The HHL Accelerator" But a lot of people actually don't know what this really means. Some candidates inform themselves more deeply, but a lot of people actually get caught up in the hype of just applying to as many accelerators as possible, that they sometimes forget to check out the fine details.
The HHL Leipzig Graduate School of Management is one of Germany's, and Europe's, most prestigious business schools. That's no exaggeration, you can check out their long list of achievements and accolades to see for yourself, but their academic echelons gave birth back to the SpinLab back in 2014.
They've had startups in their blood for much longer than that of course, since 1992 HHL alumni have been pumping out innovation, with one of the most successful stories being Trivago. Now of course, this is nice to think of in principal, but what does it mean for you? It means you get to go back to the basics, when you want to.
Our accelerator can easily arrange personalized meetings and workshops with professors actively teaching in the realm of business. The startup world is crazy, and it moves at break-neck speed. Sometimes it can really help you break through plateaus to get off the startup roller coaster sometimes, and really go back to the roots of solid business foundation and practices.
What better way to do that than to connect with an academic professor? We have a lot of our startups in our current class, and even our alumni, continually forging and expanding relationships with contacts at the HHL, and the result of these relationships have been overwhelmingly positive. Even two members of our current advisory board are seasoned HHL professors, and they're always up guiding our startups further when the need arises.
"It means you get to go back to the basics, when you want to."
2 The Spinnerei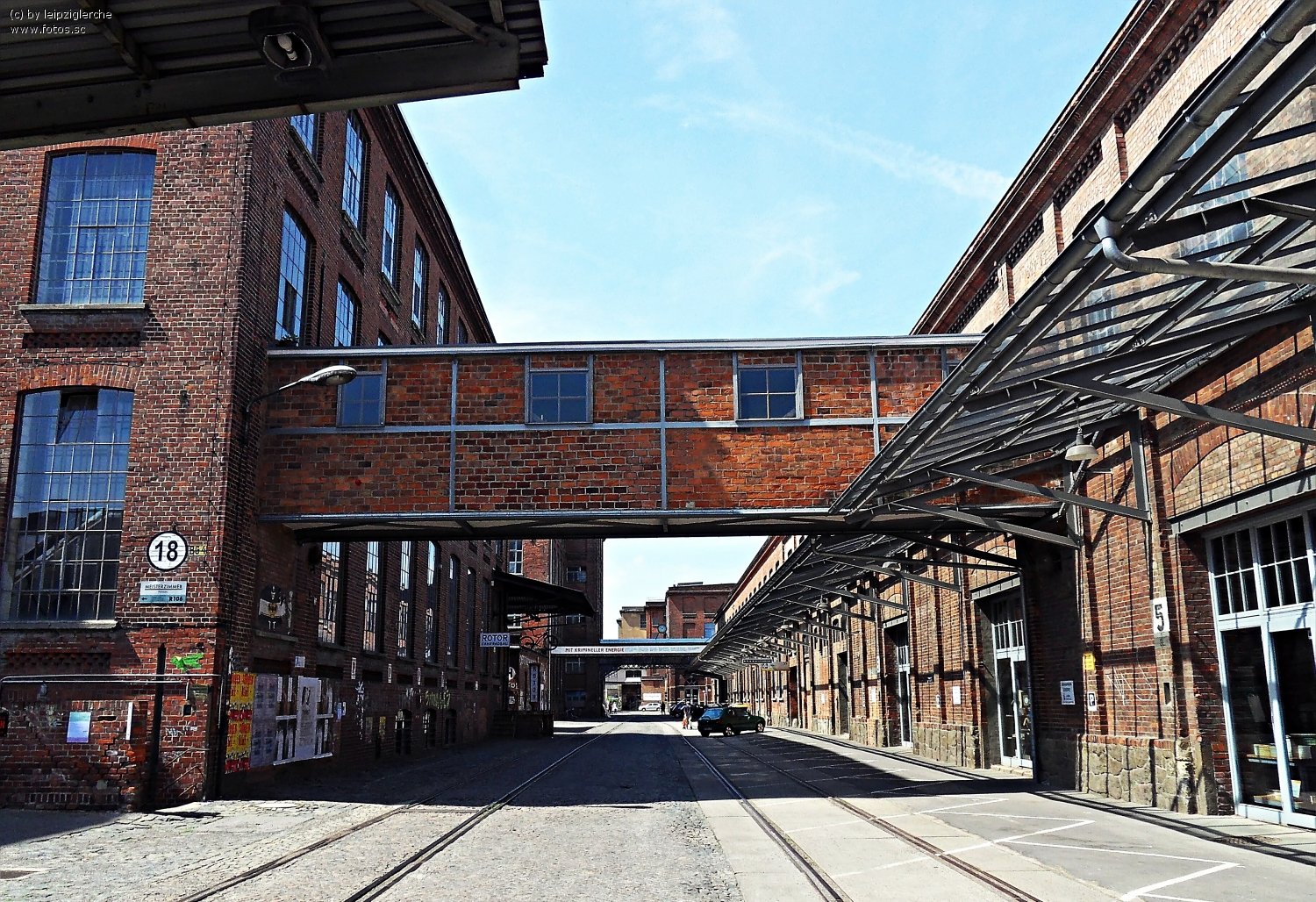 The place we call home. But seriously, the Leipziger Baumwolle Spinnerei is one of the most iconic places in Leipzig, and it's an awesome place to work.
There's a lot of accelerators out there in the world, but if you want to truly be inspired, you should really consider us. The Spinnerei is a former cotton mill in the days of old Germany, and it has been converted into a location for commerce, art, and community. There's always all kinds of events happening in this massive space, and in the SpinLab you're right in the middle of all of it.
If you ever need a mental break to get back on track, simply go outside and take a walk for 5 minutes. Take in the beauty and history of the old factory, and get inspired in some of the art galleries which are literally next door to us. The neighborhood where the Spinnerei is housed, Plagwitz, is also one of the most up and coming neighborhoods in the city.
The main vein of the neighborhood, Karl Heine Street, is a mere 5 minute walk from the SpinLab. Here you'll find the street lined with various restaurants, cafes, more art galleries, schools, and everything else you could possibly want. You can't find a startup accelerator in a more inspiring place than the SpinLab, and we'd love to add you to our network of startups.
3 True Internationalization
In every aspect of the word, we are truly an international startup accelerator. We welcome applications from around the globe, and in all industries. Also, I forgot to mention that the HHL's programs are conducted entirely in English so that means that our method of communication here in the SpinLab occurs in 2 languages:
German
English
This means that as long as your startup can communicate on a business level in at least one of these languages, we'll gladly welcome your application. The core team of the SpinLab alone comprises of 4 Germans, 2 Americans, 1 Ukrainian and 1 Russian. Our core team also takes in revolving student workers from the Universities around the area, so our international presence is always strong.
This means your coaching sessions will have a worldly view and approach, and you'll never receive methods and advice that are only specific to one cultural way of operating, you'll be prepping your startup to succeed anywhere else in the world. In this current business world of internet of things, this is imperative.
The world's greatest startup stories do not confine their operations within the boundaries of only one company, they go global. So get a head start, and make sure you're preparing your startup for the world's stage.
Our startup community's background's extends even further. Bringing in nationalities from all over the world. If there's a part of the world you're interested in, wether that be for your business or personal curiosity, chances are you can find someone in our network to talk about that with.
4 The Spin Office
I hear you now, "Spin Office, what in the world is that and what's up with all this spinning stuff going on over there?" Well, as I mentioned, we call the Spinnerei our home, so naturally our naming conventions will follow suit!
But in reality, the Spin Office is another space directly connected to the SpinLab that startups can rent as an official working space (if space is currently available) after they complete their program. What does that mean for you? Very much actually, think about it:
Access to our SpinLumni The Spin Office is an exclusive benefit for startups that go through our startup accelerator program. This means that almost everyone in there has been through exactly what you're going through if you're in our program. What better resource as a mentor, than someone who knows exactly what you're experiencing and feeling? And best of all, they're right across the hall. No need to schedule something weeks in advance and coordinate, just simply hop over, find who you want to talk to, and the relationship grows. Normally the startups move out of the accelerator once they complete the program, but here we really like to keep our startups close so they can continue to push each other, and guide each other as well.
A way to stay connected As mentioned, the Spin Office is an exclusive benefit for alumni, but if you have the option to move in there you get to stay right here in the Spinnerei, still use our infrastructure and network, and save a ton of time not having to deal with all the logistics of moving back and forth. We just have to know that's something you want to do, and as long as space is still physically available we'll make it happen. Make the transition from finishing your accelerator program to continuing to grow your startup as seamless as it can possibly be.
Naturally, Spin Office members are also invited to partake in any activities and events in the SpinLab that are for the current class. Setting up in the Spin Office is truly a way to make it feel like your accelerator program will never end.
5 Leipzig is awesome for startups
Actually, Leipzig as a whole is pretty awesome. In my time here, I have yet to meet a person that will say Leipzig sucks. Everyone has their little secret here, whether it's the one of the many canals and parks, or something with Leipzig's bustling night life, Leipzig can really offering something to everyone.
We're only an hour away by train to the capital city of Berlin, and the Czech border is also only 260KM away. So you've got potential to get around and see lots of things. Leipzig itself is a thriving little city with a population of about 500,000 (at time of this article) so it's really not too big and it's not too small.
It's proximity to Berlin gives us a lot of resources to help grow our thriving startup scene, but trust us, we've got our own identity as well.
Moving your startup to Leipzig, or continuing to grow it, with our 6 month accelerator program will establish you in Saxony's hotbed for startups. The competition is fierce here, but it's not yet overwhelming so you'll be able to give your startup the attention it deserves, without getting lost in the shuffle.
Furthermore, if you're into Football/Soccer, you'll love Leipzig with the emergence of RB Leipzig. We've coined them Germany's most successful startup in a recent blog article, which is a current topic of hot debate. But either which way, you'll have a thriving soccer and startup scene to follow here if you set up roots in Leipzig for our program.
6 We live up to standard startup operation protocols
What exactly do I mean about that? We make sure that all the fun stuff about being in a dynamic startup environment is still present. We've got a kicker (foosball / table soccer) table that we take very seriously with regular tournaments, and we've also got a ping pong table as well.
Don't like working at a desk all day? We've got the lounge area with the gigantic bean bags, as well as a great little swing set that you can relax on and get your work done. Anything you need to break up your day or work unconventionally, we've got ready to go in here.
The work environment is not only visually stimulating, we also make sure that you will be mentally prepared to function as efficiently as possible.
7 Our mentor network is pretty awesome
In addition to the HHL, the Spin Office, and our alumni, as of writing this article, we've got over 60 active mentors working professionally in the fields of marketing & PR, IT/Tech, business development & strategy, finance, and tax & law. No two startups are identical, and neither are 2 startups' problems or needs.
So if there's a specific situation you're dealing with, we'll definitely be able to pair you with someone in our network who will best know how to guide you. The core team at the SpinLab may not have all the answers to all of your questions, but there is a very good chance that somebody that we know does.
8 Recruiting done in a different way
Naturally, when you grow your startup you'll encounter a point in time where your team will expand beyond your founders.
Since we work so closely with our current classes and our alumni networks, we recruit as a community, instead of individual companies. What this means is that one startup may get an application that the know is much better for another startup in the SpinLab network, so they pass it on directly.
Think of it as have 18 alumni startups and the accelerator itself working in unison to find the best talent possible, for all situations. Being in our network alleviates a lot of the pressure and time associated with having to recruit great talent.
"We recruit as a community, instead of individual companies."
9 Associated costs are great
Sometimes people get confused with the actual costs associated with joining the SpinLab, so let me clarify: Startups accepted into one of our classes do not pay the SpinLab anything, it's completely free for you! In fact, each accepted startup receives up to 15,000 Euros from the city of Leipzig!
10 Your startup stays YOUR startup
Though not too common, there are some startup accelerators and startup incubators out there that will actually take some share of your company either via shares or via intellectual property. Meaning the accelerator/incubator owns some part of your company and/or idea in some way. At the SpinLab, we do neither.
You come here for our program in Leipzig for 6 months, and your startup is just as much yours when you finish the program as it is when you started. Our sole purpose in life is to help you grow!
11 We've got a proven concept from outside authorities
Don't take our word for it. In Q4 of 2018 the University of Cologne led a study in cooperation with Handelsblatt, and the SpinLab was ranked one of the TOP 3 Startup Accelerators in Germany. Additionally, another independent review fromVenioaire Capital from Vienna listed SpinLab as the 2nd best startup accelerator in Germany, and 17th best in all of Europe.
Take the plunge and join Leipzig's startup scene
Hopefully this helps give a more detailed and personalized look at what the SpinLab, and more importantly, the people behind it are all about. We have fun here, and our startups grow immensely in a very short amount of time.
Our goal is to really push innovation to its limits, and to create the best foundations for startups that we possibly can! The information is out there, and we'd be glad to have you. The deadline's always rotating, but be sure to click the button below to get your startup's application in now!