The e-health segment has been considered one of the up-and-coming topics in the startup scene for years. Digital transformation in the healthcare system is one of the major future issues of our time. The consequences of skills shortage, urbanization as well as demographic change require a modernization of the healthcare system. Digital technologies mean innovation and progress for sustainable basic medical care and an improved quality of life.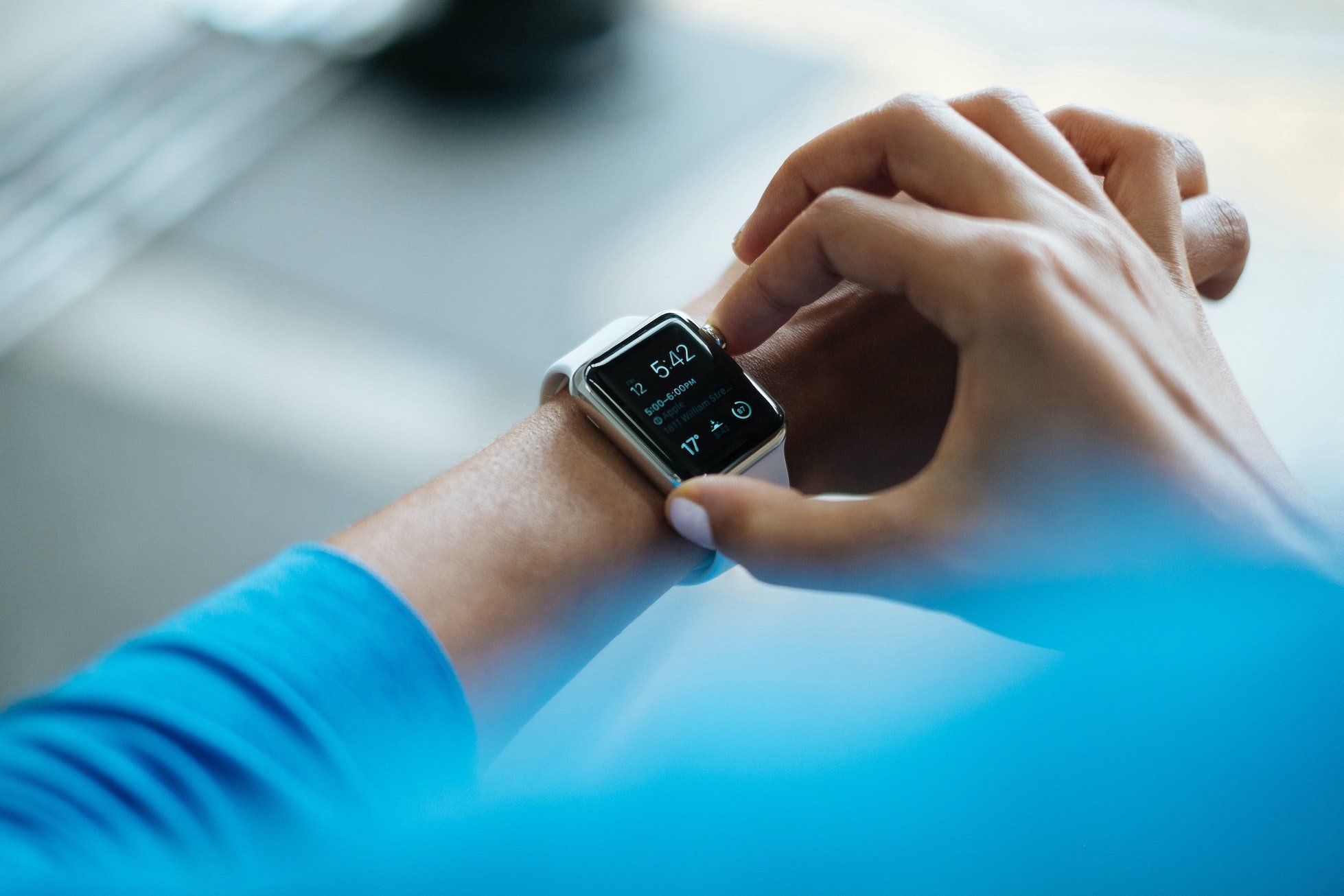 E-health is also one of the trend topics in the German start-up scene, especially after passing its Digital Care Act in 2019, introducing guidelines for Digital Health Applications (DiGA). Furthermore, current numbers from VC investor Speedinvest show that a total of around 900 million euros have been invested in digital health startups in the DACH region over the last ten years. The region is therefore crucial for the European digital health landscape. Digital solutions in healthcare seem to be attractive to investors especially in times of pandemics. In this blog article we will showcase ten promising e-health startups from Germany.
THese are the TOP 10 GERMAn E-health STARTUPS to watch in 2021
1 MedKitDoc: | Revolution of telemedicine
Digital health startup MedKitDoc is revolutionizing telemedicine by enabling digital physician treatments including diagnostics via the "MedKitDoc" platform. The platform is based on the combination of connected medical devices, highly qualified specialists and a user-friendly app for patients and doctors. Tests and the associated diagnoses should thus be possible without an additional visit to a local doctor's office. MedKitDoc sends networked diagnostic devices such as a digital stethoscope, blood pressure monitor or thermometer to the patient. Their measurement results are transmitted via app to the doctor, who can then provide treatment via video chat. In April this year, MedKitDoc closes a successful business angel financing round of €1.7 million.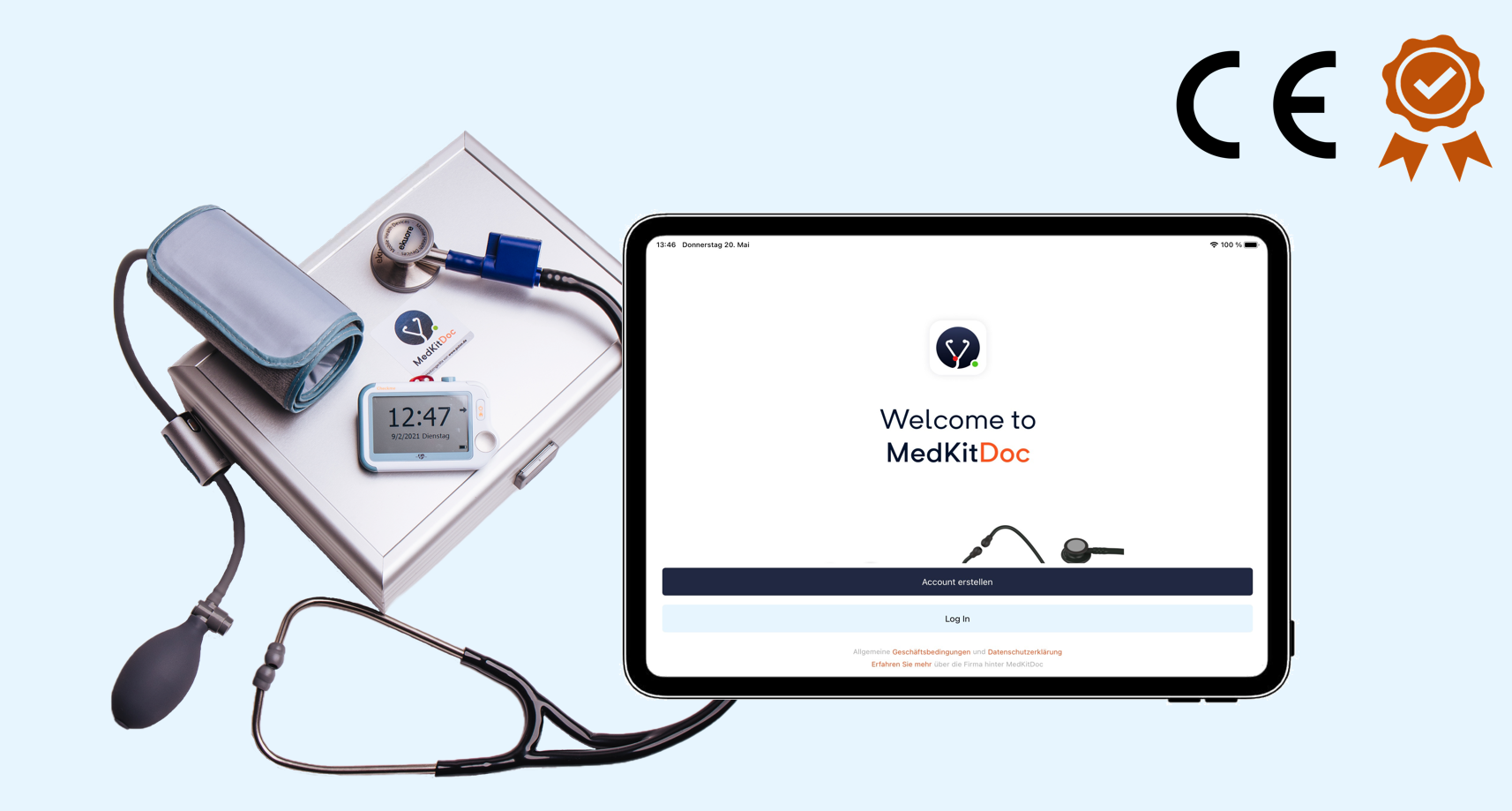 Photo Credit: MediKitDoc
2 Mindance – mental health care via app
Mindance offers a digital solution to integrate research-based mental training into their customers' HR development and health promotion programs. The trainings contribute to the employees' mental well-being and support them in being more productive and less stressed. Through an intuitive app the employees can access various exercises, independent of time and place. The trainings' effectivity and sustainability is made transparent to customers through a web-dashboard which enables data driven strategic decisions. The startup was founded in Leipzig in 2017 and was part of the SpinLab Start-up Accelerator. Since then, well-known key accounts such as BOSCH and AOK PLUS have been acquired. Furthermore, a cooperation with a German health insurance company was also concluded. Since then, Mindance customers have received a financial support of up to 100%. In April of this year, it was announced that the pme Familienservice Group had acquired Mindance.
3 Kenbi – Making the nursing job more attractive through digitization
Although there are more and more people in need of care in Germany, there is a shortage of skilled workers everywhere. This is mainly due to the stressful working conditions and the endless bureaucracy in the nursing job. Kenbi wants to make the nursing job more attractive. Founded in 2019, Kenbi is a modern outpatient care provider in Germany offering the full range of professional care-services-at-home. The special feature of Kenbi is its own software, with which the care teams can organize themselves for example, with regard to duty scheduling or case documentation. In this way, the start-up wants to relieve the care workers of bureaucratic tasks so that they have more time for their patients. Kenbi currently operates six outpatient care services, with a total of 85 care workers. The start-up cares for around 400 patients at home. Due to strong growth over the past year and very high customer and employee satisfaction, Kenbi has now received seed funding totaling over seven million euros.
4 Clinomic – Artificial intelligence in the intensive care medicine
As a medical technology startup, Clinomic develops innovative solutions for critically ill patients by combining translational medical research, data science and artificial intelligence. Clinomic has developed an AI called Mona that supports medical staff in assessing patients and their treatment. With the help of AI algorithms and telemedical modules, the system acts like a highly experienced colleague directly at the patient's bedside. That's where the name comes from: Mona stands for "Medical On-Site Assistant. The spin-off from RWTH Aachen Clinomic has raised seven million euros. With the latest round of funding, Clinomic is closer to shaping the critical care medicine of the future.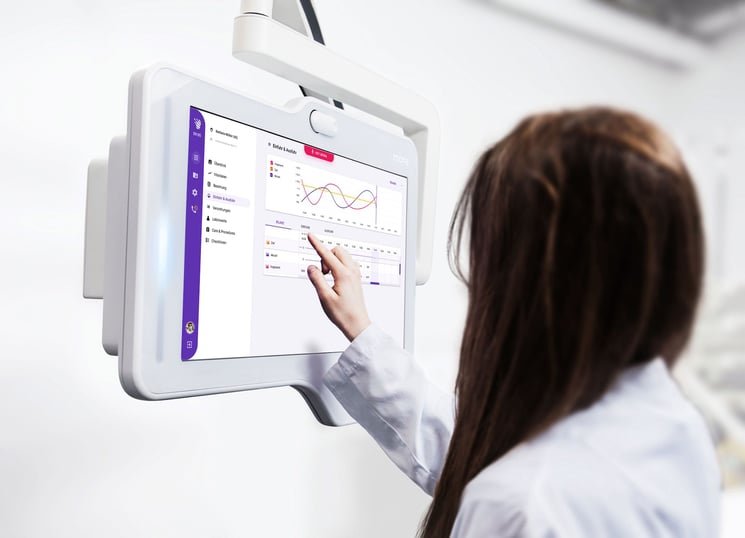 Photo credit: Clinomic
5 aidhere | Weight loss app on prescription
aidhere is a digital medicine company that aims to improve people's lives with the help of digital health apps. The start-up was founded in 2019. Last year the first product, the app zanadio was launched. Zanadio targets people with obesity and aims to help them live healthier and reduce weight sustainably. The therapies were developed on the basis of behavioral psychological and neuroscientific findings in order to be able to offer simple and innovative therapy options for patients with the disease. The main focus here is on therapy approaches that are possible through behavioral changes. aidhere becomes one of the first companies in Germany to receive health insurance approval for a cell phone program.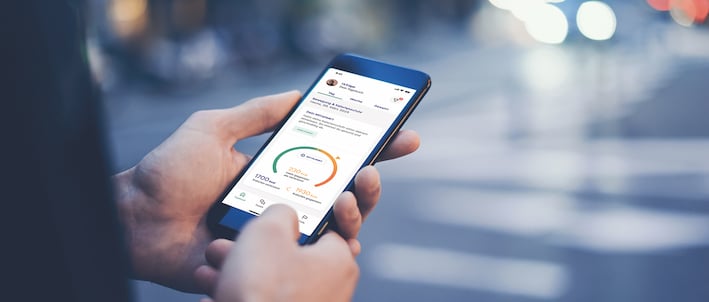 Photo credit: Aidhere
6 Aumio – Mental health app for children
These founders address the mental health of children. The Corona crisis has helped raise awareness of this issue, but the problem is not new. Such mental distress can range from ADHD and school stress to problems falling asleep or frequent anxiety. Affected children often struggle to control their emotions or understand their body's signals. This is where Aumio steps in. Aumio is a therapeutic training for children who suffer mental health distress. Using a conversational UI Aumio screens for psychotherapeutic needs and provides individualised courses on mindfulness. Children and their parents complete trainings by following a character in space, and thus casually learn how to live a mindful and balanced life. The app is a playful approach to psychotherapeutic help by connecting the effects of storytelling, mindfulness and therapeutic intervention in one app. Aumio has been developed at the Freie University of Berlin and has been proven to help with issues such as sleep, stress and concentration.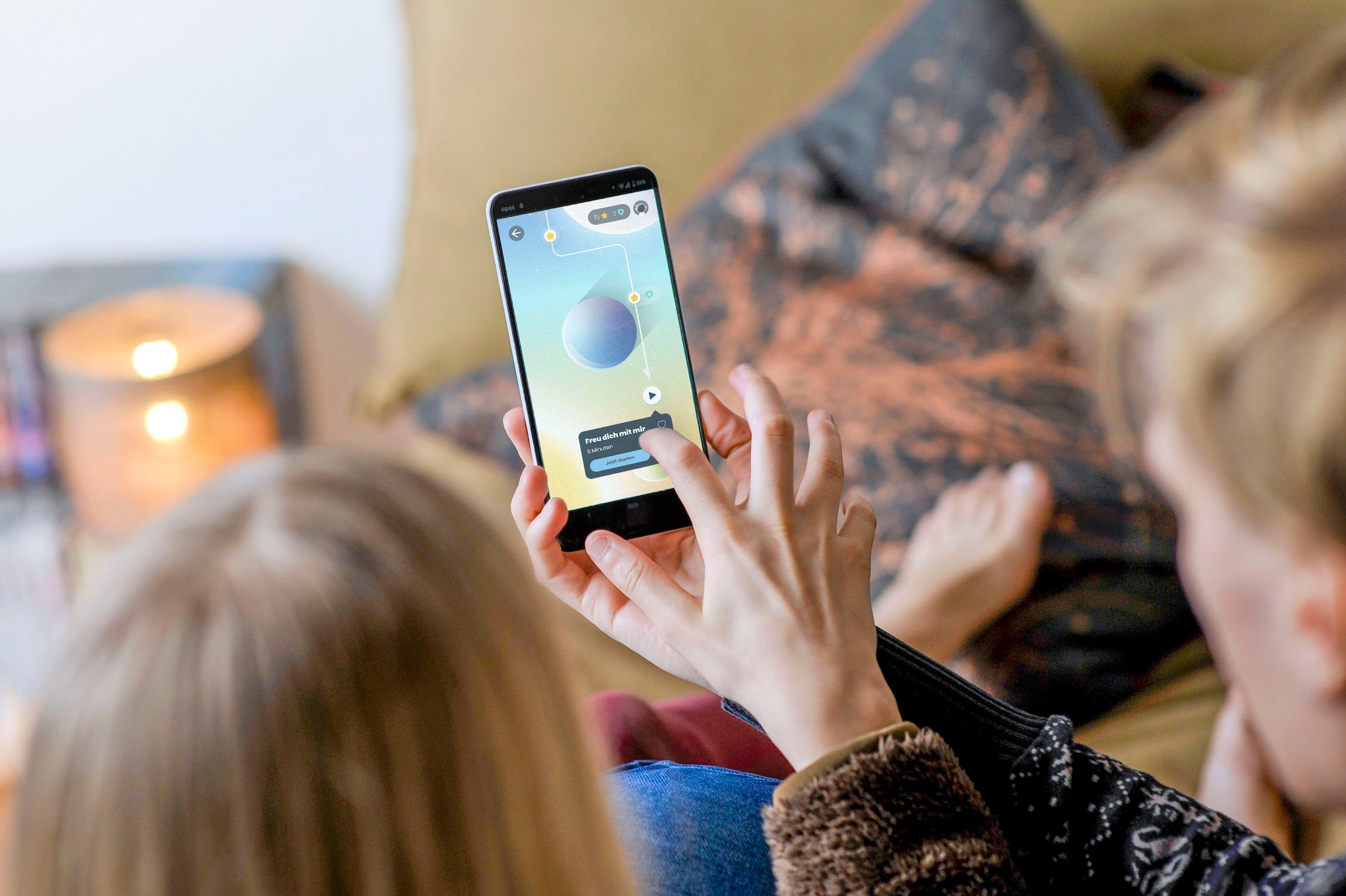 Photo credit: Aumio/Thorsten Wulff
7 Inne – A minilab for the female cycle
Inne is a Berlin-based startup who created the first hormone-based mini lab which indicates and tracks fertility and ovulation based on saliva. Providing insights into users' ovulation, periods and hormone levels, Inne says its offering will help women understand more about their bodies. In 2019, they landed €8 million in a Series A funding round led by Blossom Capital. The goal of the founders is to continue to revise and innovate the products to offer even more meaningful insights into female health issues. Not only in terms of fertility, but in the coming future even more focused on other important female health issues such as endometriosis, PCOS, menopause and optimizing diet and exercise to balance hormones.
8 Mika -App – Modern cancer therapy assistant as a smartphone app
A cancer diagnosis comes as a shock to most people. This makes it more important for those affected to have someone at their side immediately. With the help of Mika, patients can document how they are feeling, record symptoms and side effects, and be reminded to take their medication regularly. The digital cancer diary helps patients and their doctors make more individualized decisions together to ensure that the therapy goes as well as possible. With artificial intelligence the app is able to respond to the individual needs of patients. The Mika app is the first German digital therapy support for cancer patients to be approved as a medical device. In another round of funding, Mika has once again secured a million-euro investment. Mika was developed by the Berlin start-up Fosanis and by experts from Leipzig University Hospital and the Charité Hospital in Berlin.
9 Fastic – Interval fasting made easy with app
Founded in 2019 in Dresden, Fastic is a healthy fasting app that supports users in leading a new, healthy lifestyle with intermittent fasting. The app offers users the opportunity to educate themselves on nutrition, track their progress, establish positive daily habits, practice mindfulness, and fitness. The Fastic app is based on a biological process called autophagy, for which Japanese cell biologist Yoshinori Ohsumi won the Nobel Prize in 2016. Currently, the German app is booming in the US. With 1 in 3 Americans being heavily overweight, the interest in intermittent fasting is big. Since the American launch in December 2019, the number of users has grown to over 1.6 million. Currently, the company is growing three times faster in English speaking countries than in Germany. Last year the founders have raised five million dollar in seed funding to fuel expansion in the US.
10 M-sense – App against migraine becomes digital health app
The World Health Organization ranks migraine among the ten most common health conditions. Berlin-based startup Newsenselab has developed an app that provides personalized and mobile migraine therapy. With M-Sense the user can analyze the individual causes of migraines, and it suggests counter-strategies for upcoming attacks.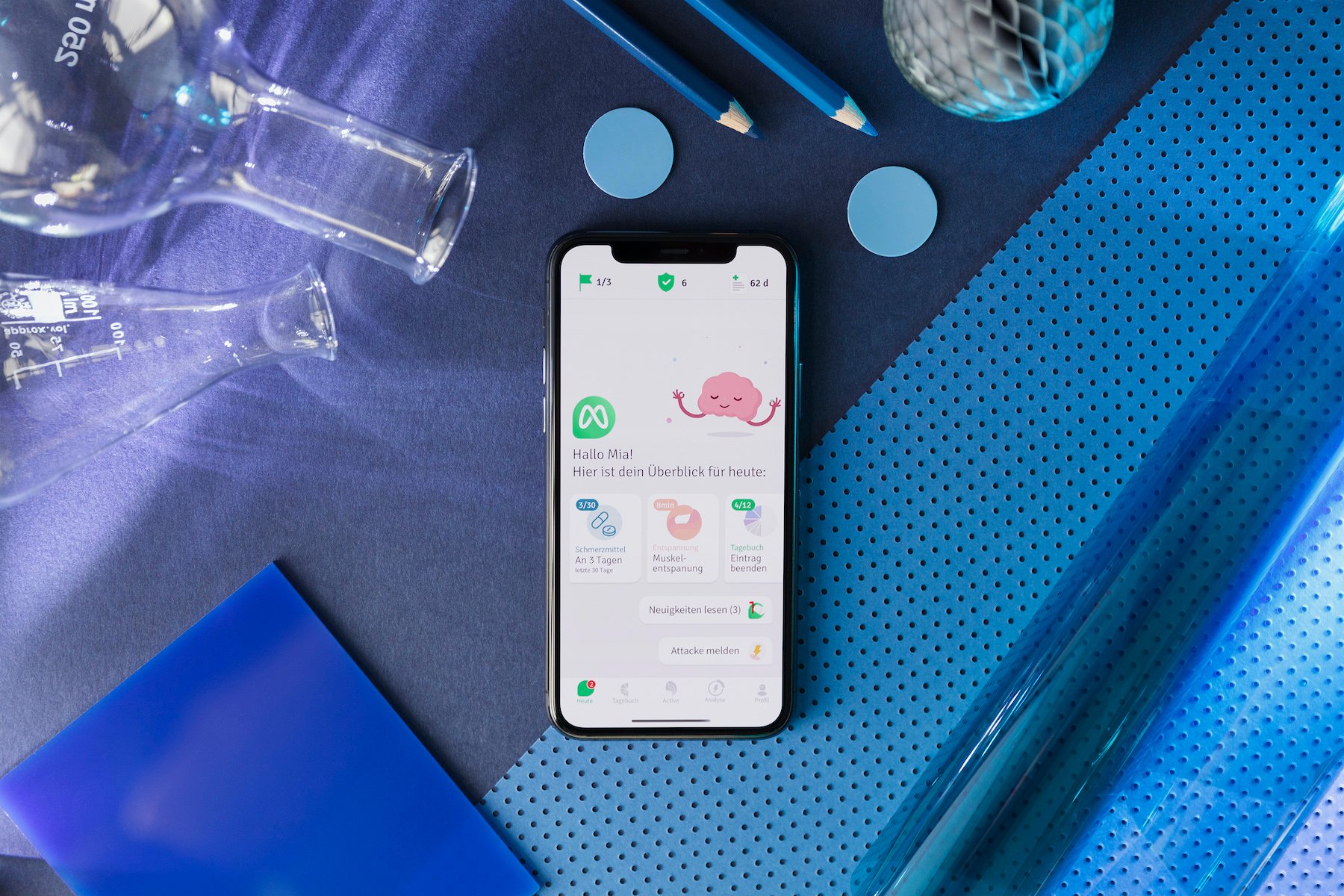 Photo credit: M-Sense
The application includes a digital headache diary and guideline-compliant procedures for migraine prophylaxis and emergency treatment of attacks. Migraine patients can access customized knowledge transfer, animated physio therapeutic exercises, instructions for endurance sports, and audio files for relaxation and imagination exercises. The documentation of lifestyle factors in the diary provides individualized trigger management. M-sense is the first migraine app for insured people on prescription.
E-health start-up activity in Germany has increased steadily in recent years. Despite having a first-class healthcare system in Germany, there are still many regulatory hurdles and digital innovations are still too often slowed down in the process.The Corona pandemic has now changed a lot of things. It will be very exciting to see how the e-health sector in Germany continues to develop.