Our cities are growing. Along with them, our current problems and challenges are increasing: Population growth, pollution, resource shortages, infrastructure bottlenecks. These challenges are slowly reducing the quality of life in the city. Therefore, we need more efficient ways to increase the quality of life for city citizens. Concepts are needed to distribute existing resources more effectively and to develop new ways to produce these resources in the city. The keyword is smart city. Smart City aims to offer citizens efficient, fast and innovative services and infrastructures. The stars of this new age are startups with innovative business models. In this blog article, we introduce you to 10 promising smart city startups that are shaping the city of tomorrow.
THese are the TOP 10 GERMAn Smart City STARTUPS to watch in 2021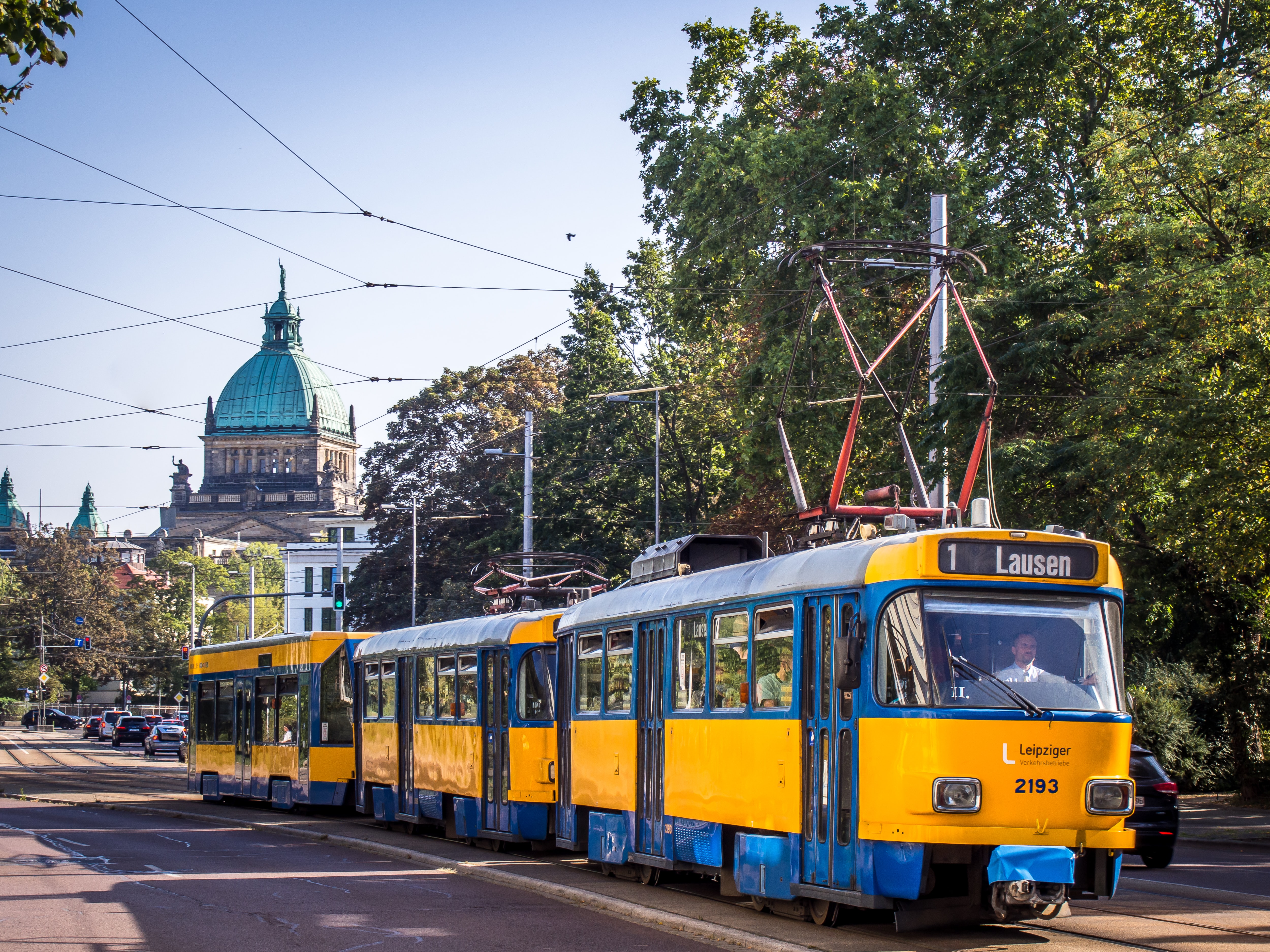 1 Breeze Technologies | High-local air quality data for a more livable environment
90% of the world's population lives in areas with high air pollution. Breeze Technologies is one of the leading technology providers for air quality sensors. The startup helps cities as well as businesses monitor and analyze their air quality in real time and find ways to improve it. The quality of the data is ensured with the help of machine learning and Big Data technologies. With these artificial intelligence (AI)-generated decision-making tools for air pollution control measures, the startup is making a significant contribution to CO2 reduction.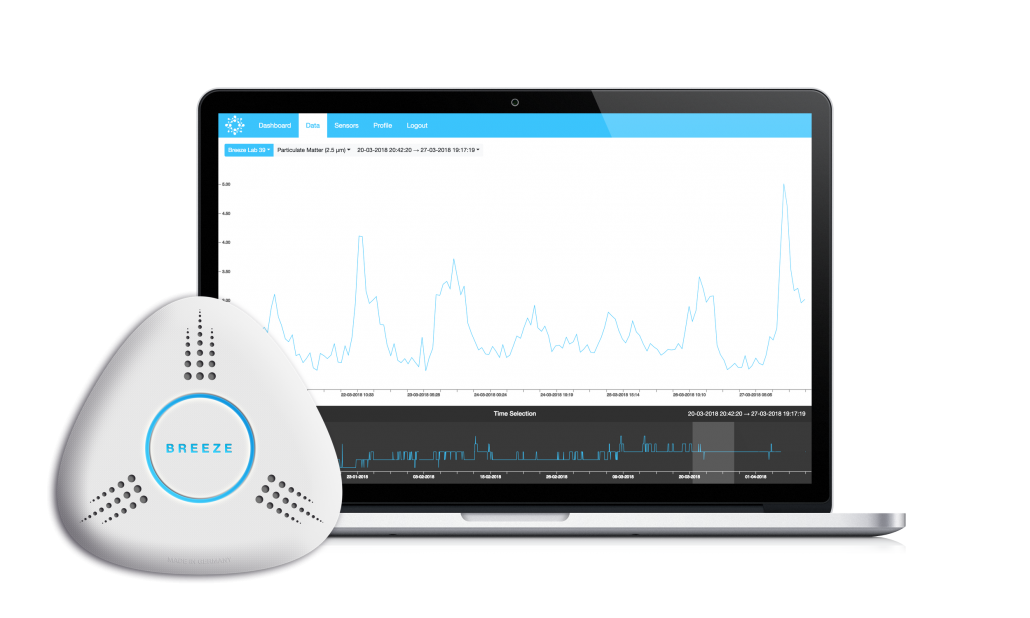 Photo Credit: Breeze Technologies
2 Vesputi | Enabling Mobility-as-a-Service providers to scale with public transit
In Europe, there are more than 60 billion individual public transport journeys per year. Mobility networks, with buses and trains at the center, have the potential to make cities more sustainable and livable. Vesputi develops smart tools for smart cities with the goal to create a sustainable mobility ecosystem. The modular platform enables cities and train operators to offer Mobility-as-a-Service to its passengers and citizens, while optimizing background processes and implementing analytics.
3 PAXLY | Digital supplier for custom packaging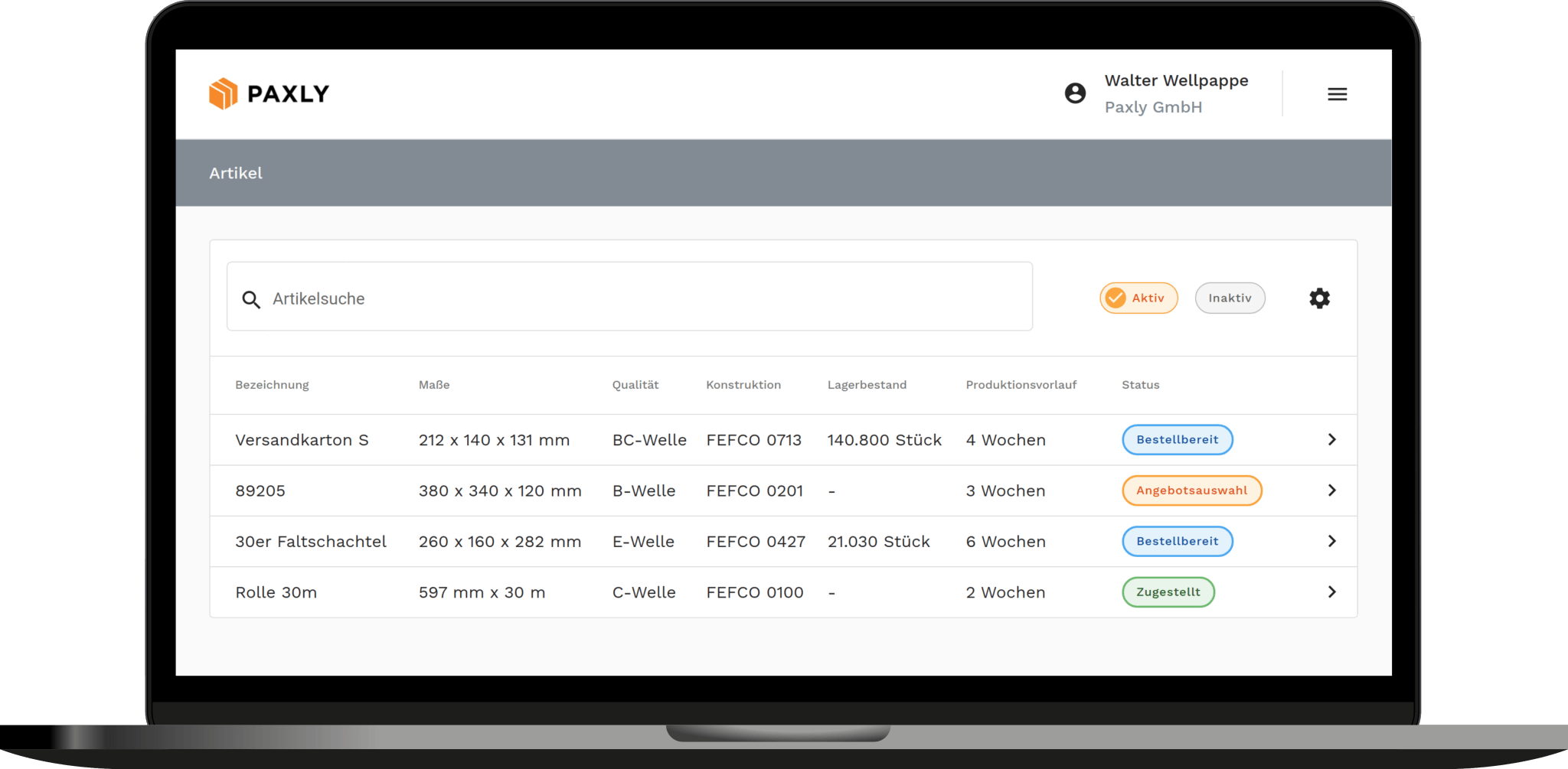 With its online platform, PAXLY customers can quickly and easily define packaging requirements and receive individual offers from packaging manufacturers. Based on algorithms and the selection of machine data, requests are forwarded only to the suitable manufacturers in each case. More than 20% of all packaging manufacturers from Germany are already listed on the online platform. In the future, functions for the targeted procurement of particularly sustainable packaging products will also find their way into the PAXLY platform. At the beginning of the year, the start-up from Leuna closed a growth funding deal with bmp Ventures, Smart Infrastructure Ventures and other well-known venture capitalists.
4 NATIX | With intelligent cameras to the smart city
On the way to the smart city, decentralized data processing will play an important role. NATIX is creating a platform on which urban surveillance cameras use artificial intelligence to automatically detect relevant events and exchange information with other cameras via a blockchain-based communication interface. Cameras from different manufacturers and operators can also be integrated here, enabling better control of traffic flows or faster and more targeted responses in the event of accidents. The use of artificial intelligence enables the anonymization of sensitive data, so that the privacy of individuals is protected.
5 HeyCharge | Shared Power Bank Solution Provider
One of the reasons why car buyers decide against an electric car is the poor charging infrastructure. If an electric car could also be easily charged at home for residents of apartment buildings, this would change customer behavior. HeyCharge offers a product and platform for charging stations in residential buildings at a cost below 20% of competing solutions. The manufacturer's proprietary SecureCharge technology makes it possible to ship "plug and play" chargers that any electrician can install and that are immediately available through an app - no internet connection or technical setup required. The team is planning large-scale pilots for 100 buildings with 1,000 users.
6 Dashfactory | The first legally compliant dashcam for bikES
The vision of the team around the founders Lelia König and Sandro Beck is to make cycling safer. To accomplish this, they have developed an innovative dashcam for bicycles - the "Dashbike" including app connection, distance meter and daytime running lights. The startup is one of the most promising European mobility start-ups from central Germany. Dashfactory offers a special feature with the option of sending the collected sensor data voluntarily and anonymously to the cities to show them danger spots, such as clusters of overtaking too closely, lane conditions and popular cycling routes. These new insights into cycling will enable cities to make targeted and efficient improvements to cycling infrastructure.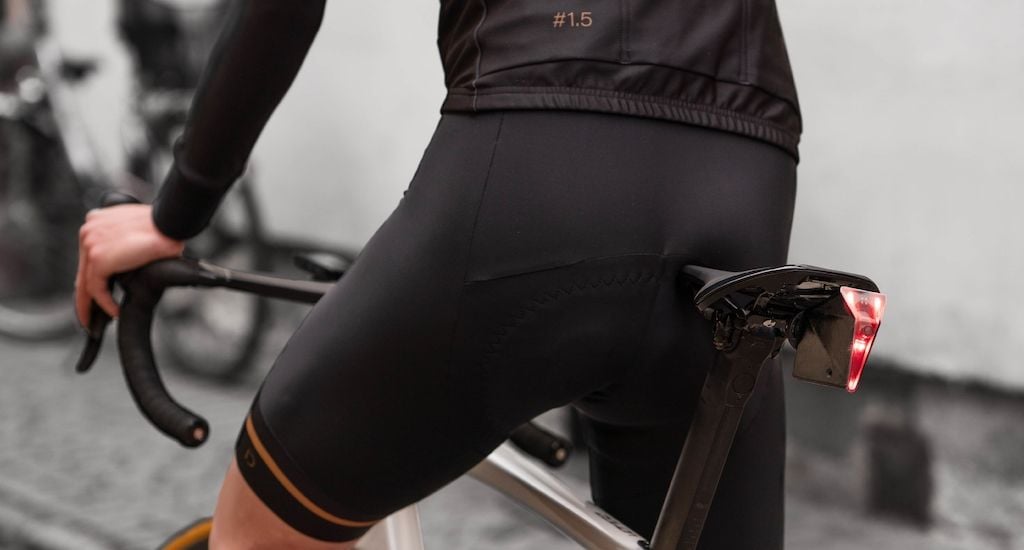 Photo credit: Dashfactory
7 Thing-it | The digital brain for smart buildings
Digital control and automation technologies are being adopted at a higher rate. Already, it is estimated that there are 1.3 billion connected devices deployed in office buildings across the world right now. This number is likely to increase to 3.3 billion by 2022. With connected, digitalization systems serve a range of applications and need a central operating platform. Thing-it is a pioneer of such digitization platforms and thus acts as the brain of a networked building, receiving and processing the signals from all sensors and returning instructions for action. In this way, modern sensors can be used to cost-effectively determine room occupancy and optimize building use accordingly.
8 Bareways | Navigation for good and bad roads
Today's navigation systems are mostly based on high-resolution maps that are available in real time. The actual condition of the road does not yet play a major role in calculating the travel time. But especially in rural regions that are more difficult to reach, information about the actual road condition is important for choosing a route. Bareways develops data solutions to improve urban mobility worldwide. 80% of the world's roads are unpaved, making them highly sensitive to changes in surface conditions and resulting in lower passability. Through data aggregation, Big Data and AI methods, the startup plans to create a global data layer that optimizes individual routing and navigation decisions in real time.
9 Wunder Mobility | Technology for smart mobility
Wunder Mobility is one of the global market leaders in software and hardware for new mobility services. The mobility tech start-up provides white-label solutions that enable enterprises, startups and cities worldwide to deliver sustainable, convenient and safe mobility. Cities and companies in 100+ cities on five continents use the Wunder platform to launch and scale new mobility services, manage and finance fleets of shared vehicles, optimize daily operations and improve urban planning and traffic management.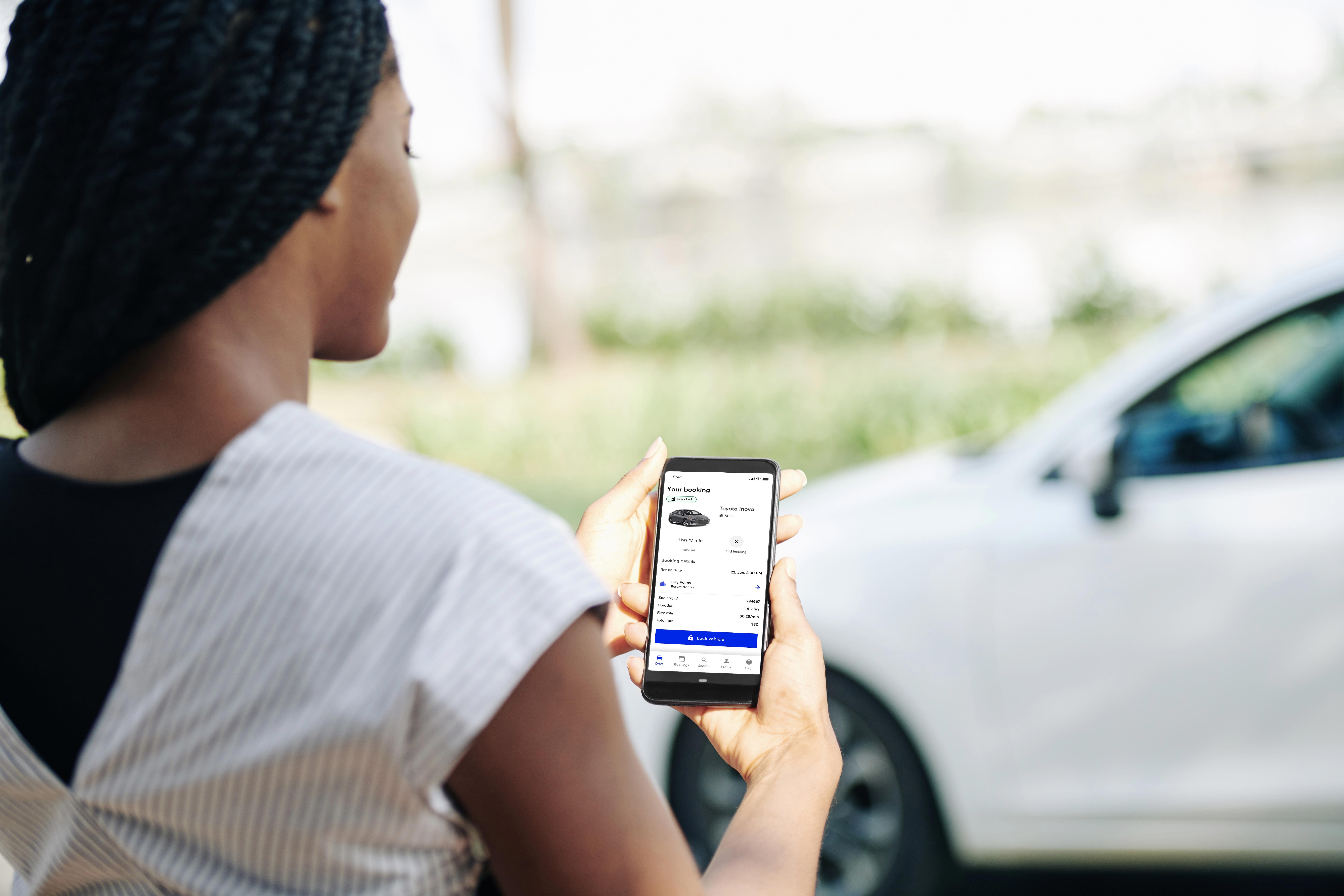 Photo credit: Wunder Mobility
10 Meshmerize | Unleash the devices for rapid roaming
Ranging from industrial AGVs to autonomous drones, the revolutionary organic multi-path routing of Meshmerize enables a wide range of applications by significantly improving the network resilience to mobility. For the last 40 years, wireless mesh networks have been consistently using single-path based routing protocols, pretending to have invisible cables tied between devices. This harnessed the usage of mesh networks to relatively static setups. Meshmerize unleashes the devices from these imaginary cables through the novel multi-path routing approach, allowing the devices to roam freely and effortlessly.
Innovations and intelligent solutions for the smart city sector are on the rise. Startups will play a major role in the development of smart cities. If you want to know how to scale your smart city startup in Europe, then we recommend you to check out this article by SpinLab CEO Eric Weber.