The health care system has historically suffered from a gender bias, with women's health being underfunded, underserved, and overlooked. Misdiagnosis due to a lack of symptom catalogs for women, incorrect medication because pharmaceuticals are primarily tested on men, and limited to no knowledge of one's own body are the bitter consequences. But rescue is in sight! (Female) founders and startups are using technology to close the gender health gap. FemTech, or female technology, is a new field in medicine that focuses on women's health and uses technology-based products and services to track and assess symptoms, provide expert advice, and help women better understand their bodies. With wearables, softwares, mobile apps and other digital tools, the FemTech industry is growing rapidly - by 2025, the value of femtech companies is expected to exceed $50 billion. In this article, we introduce you to ten emerging FemTech startups from Germany poised to revolutionize the healthcare industry.
THese are the TOP 10 GERMAn FemTech STARTUPS to watch in 2022
1 Clue | The FemTech startup pioneer
Founded in 2012, Clue is a true trailblazer when it comes to empowering women to take their health into their own hands and live in harmony with their bodies. Coining the term FemTech in 2016 the feminist and female entrepreneur from Denmark Ida Tin is Co-Founder & Chairwoman at Clue. Developed by BioWink, a technology company based in Berlin, Clue is an application to easily track the female cycle. By recording your symptoms, sexual activity, moods, (menstrual) pain, fluids and anything else the user feels is important to write down, the app is able to collect lots of helpful information to analyze. The self-tracked evaluated data is the basis for personalized reminders of possible fertility time, PMS and periods. With about 12 million monthly active users all over the world the startup has raised a total of $47.8M in funding over 9 rounds.
2 Endo Health | The first approved digital medical device for endometriosis patients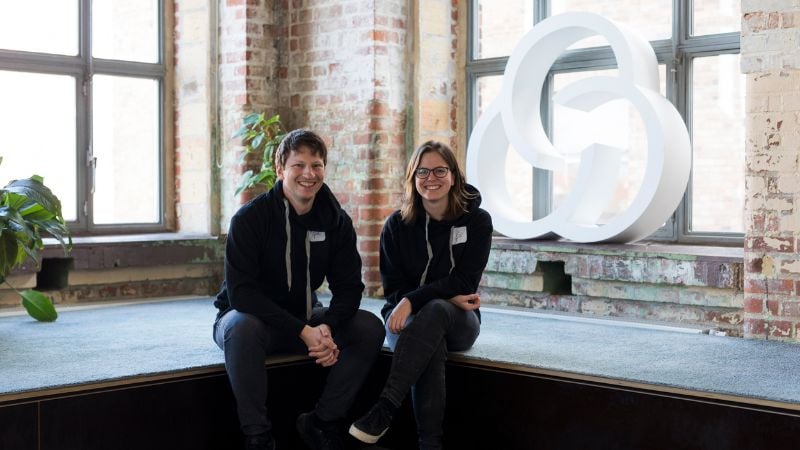 One tenth of women suffer from endometriosis. During her work as a physician in a gynecological clinic, founder Nadine Rohloff worked with many endometriosis patients. There she experienced firsthand how stressful and painful endometriosis can be for each individual. The Endo app was developed with physicians and scientists to provide affected women with a scientifically based tool for self-management of endometriosis. Endo Health recently reached a major milestone: The Endo app was included in the DIGA directory and is the first digitally approved medical device for women suffering from endometriosis. Physicians can now prescribe the app and the costs are covered by health insurers. SpinLab's strategic partner AOK PLUS provided comprehensive support to the founding team during the accelerator program and is one of the first health insurers to offer the innovative app in its portfolio.
3 femna health | Women's Health for a new generation
Maxie Matthiessen got to know the full dimension of the lack of female health education when she founded her first startup Ruby Cup, a company for menstrual cups, where she got tons of requests around the female cycle. She took matters in her own hands and founded the FemTech startup FEMNA Health. Based in Berlin the women led company's mission is to create a digital contact point for girls and women with chronic or recurrent pain and restore their life quality. By uniting conventional medicine with naturopathy, everyone shall get the feeling of their symptoms being heard and taken seriously. It's a virtual platform that includes self tests kits, detailed diagnosis and virtual medical consultation, further advice and products for female health. Their vision is to transform female health through telemedicine and create equality in the health industry.
4 inne | a minilab to track fertility
Another self testing device comes from the biotech startup inne. The inne Reader is a little technical device, which can easily fit into any purse, fanny bag or pocket of your pants. It measures the progesterone in the saliva, that is collected with a test strip, and sends the data to the inne app via Wi-Fi or Bluetooth. Based on the individual evaluation and included symptom tracking, the app provides their users with personalized overviews for their female cycle and fertile time window. All it takes are a few minutes every day (and saliva) to get a deeper understanding on hormonal changes, fertility and the female health itself. Founded by Eirini Rapti in 2016, the FemTech startup received 8 million euros in a Series A funding round which was led by Blossom Capital.
5 brea health | the digital assistant for breast cancer patients
The most common cancer in women, with 67,570 new cases annually, is breast cancer. Founder Jessica received her diagnosis in 2018. In an interview with "Gründerszene" magazine, her long-time partner Daniel talks about the long road to diagnosis, organizational challenges between doctor's appointments and taking pills, and the idea of making the difficult time easier for other patients. Together with her friend Sarah, who witnessed the disease and the recovery, they form the entrepreneurial team of Brea Health. The Brea app accompanies breast cancer patients and their social environment holistically during and after their therapy with scientifically based information and advice. With features such as a symptom diary, self-organization tools and self-care exercises, the startup aims to help patients achieve greater self-efficacy. Working with medical professionals their long term goal is to get a CE certification as a medical product according to the new MDR standard.
6 yonicore | Solutions for pelvic floor dysfunctions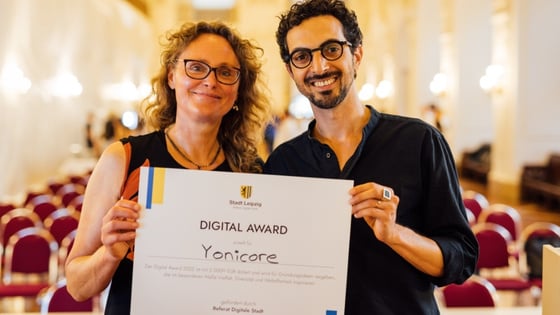 The journey of the startup started with an uncoftable conversation situation with the mother of the founder Yair Kira. Like his mother, a large number of women endure pelvic floor dysfunction. The startup is committed raising confidence and improving the life quality of women with pelvic floor dysfunctions by offering personalized and user-friendly treatment. YoniCore is a sustainable device that brings back bladder control to new mothers and menopausal women with just one press of a button. The new application disrupts the market by reducing visits to the hospital and for the first time, gynaecologists in outpatient clinics could offer their patients a simple and effective treatment to use at home. In July 2022. YoniCore was part of the Leipzig Summer School for diverse startups and won the digital award by the city of Leipzig.
7 xbyx | women in balance
Menopause - often tabooed in our society and maliciously declared as the end of womanhood, this time of hormonal transition is also accompanied by, for example, mood swings, heat waves, sleep disorders and depression. Peggy Reichelt, serial entrepreneur, and Monique Leonhardt, digital marketing expert, want to overcome this stigma and promote healthy aging. Founded in 2019, the educational platform XbyX® offers midlife women digital and analog solutions to go through menopause with less discomfort, more serenity and confidence. With services such as an online self-assessment, video and audio courses on women's health, recipes and a private community, the FemTech startup goal is to educate midlife women about the physical and mental changes that occur during menopause. Since nutrition is an important part of healthy aging, their online store offers herbal products with natural ingredients like adaptogens, amino acids and more that have been shown to reduce typical symptoms of perimenopause, menopause and hormone imbalance.
8 levy health | certified fertility diagnostics
How about knowing approximately when your own or your partner's menopause begins? The CE certified LEVY Fertility Code can tell you. Founded in 2020 by Caroline Mitterdorfer, LEVY Health offers the first software that works like a medical device for precise fertility diagnostics.The virtual reproductive medical examination, which is based on a questionnaire to be filled out by the patient and further blood tests, provides information about possible causes of an unfulfilled desire to have children. It can also determine if the user has a hormonal imbalance, a risk of endometriosis and other diseases that reduce fertility as well as how much time they approximately have left to get pregnant at all. Following this, a network of fertility doctors and clinics offers an individualized treatment plan with 1-on-1 coachings. On their mission to help females, males and couples with their desire to have children the Berlin based FemTech startup has recently raised 2,5 million euros in a Pre Seed funding round led by Atlantic Labs.
9 Femtasy | Liberating (female) pleasure
Especially for women, whose bodies are exposed to constant sexualization, it is important to experience oneself, to find out what one feels comfortable and good and where one sets limits. To liberate female pleasure Nina Julie Lepique founded the worlds first erotic audio-only streaming platform in 2018 together with her partner Michael Holzner. Among femtasy's angel investors are influencer and entrepreneur Diana zur Löwen and trivago founder Rolf Schrömgens. Just as periods, the debate about self-determined female sexuality is still a social taboo even though it is an industry with an enormous growth curve. According to market research future, the sexual wellness market is estimated to generate $39.5 billion in revenue by 2027 at an average growth rate of 4.60%.
10 keleya | The #1 platform in Germany that helps pregnant & postpartum women access digital and local midwifery services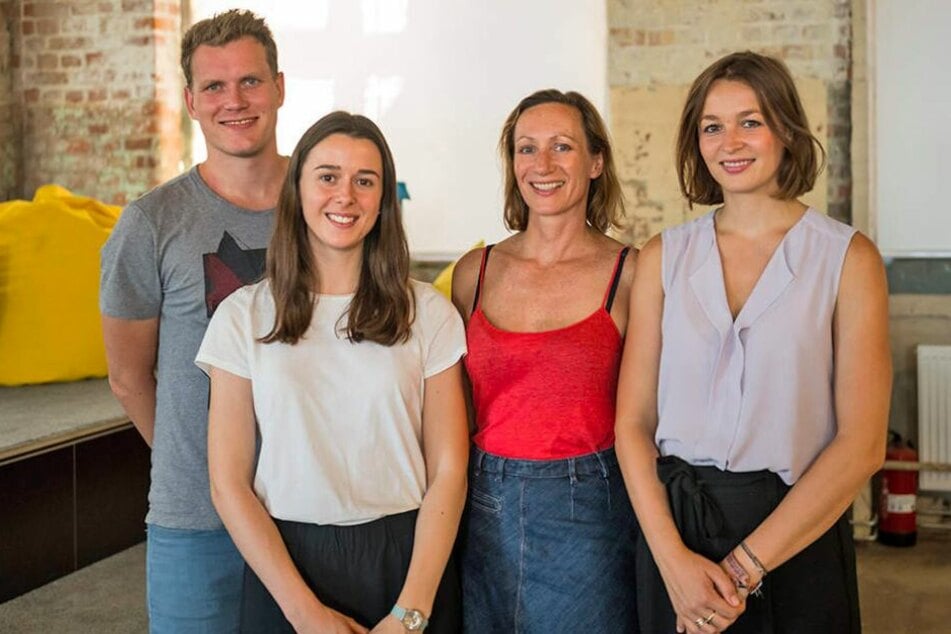 Victoria Engelhardt entered the entrepreneurial world with the mission to provide reliable support to women during their pregnancy. With that, the idea for Keleya was born. Almost every pregnant woman has to deal with different physical complaints during pregnancy, such as morning sickness or back pain. Many questions arise with the first child and this can be very overwhelming. The team worked with our strategic partner AOK Plus to develop. Read more about the joint collaboration between AOK PLUS and keleya during the SpinLab accelerator program here. The latest move is a platform that brings midwives and pregnant women together. In cooperation with the German Midwives Association, the platform "ammely" was developed and integrated into the Keleya ecosystem. There, midwives can indicate their availability and this allows women to find midwives in their area.
Want to scale your startup? We got your! Alongside Smart City and energy, eHealth is one of the focus topics of our award-winning 100% free accelerator program. Together with our innovation partners and leading companies like AOK PLUS and University of Leipzig Medical Center, we are looking for emerging eHealth startups to join our program. APPLY NOW until the 31st of January 2023!
//Article written in collaboration with SpinLab working student Ida Richter.