SpinLab - The HHL Accelerator gains Actemium Germany, the VINCI Energies brand for industrial process solutions, as new innovation partner. Actemium is a powerful worldwide network with 400 Business Units located in 40 countries across the world. Operating throughout the entire industrial life cycle, from design to maintenance, Actemium innovates in order to support the long-term development of industrial customers, sustainably.
The partnership strengthens SpinLab's ecosystem and startups participating in the accelerator program will benefit from Actemium's expertise, resources and network. This also includes the planned allocation of a coworking space at Schkeuditz near Leipzig. In the new premises, the development of market-specific solutions will be driven forward together with Actemium employees. Moreover, the partnership facilitates the industrial service provider's access to smart solutions from highly innovative young companies. In this way, practical use cases can be developed even better - and applied directly in customer projects.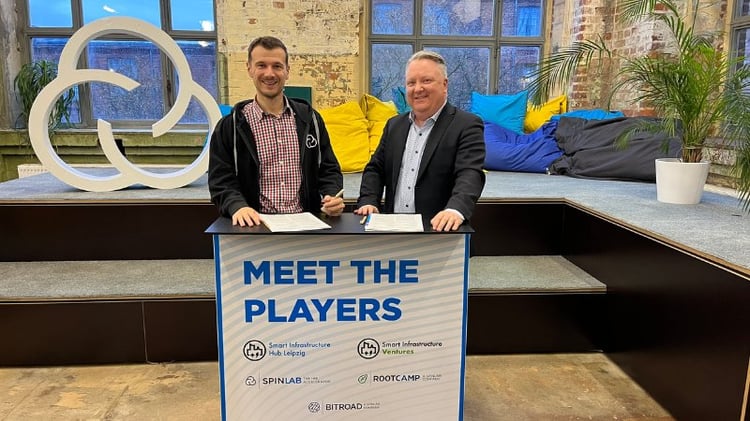 The joint partnership starts on January 1. 2023 From left to right. Dr. Eric Weber (Managing Director SpinLab - The HHL Accelerator) and Gerald Taraba (Managing Director of Actemium Germany.)
Accelerating innovation Faster
"In a market that is changing increasingly fast, strong networks are needed in which experience, creativity and innovative spirit come together and complement each other perfectly," says Gerald Taraba, Managing Director of Actemium Germany. "Startups in particular provide important impulses with their fresh ideas to advance Germany as a technology location. We are pleased to be actively involved in supporting young companies and offering them the chance to develop their ideas further and implement them with customers."
Eric Weber, SpinLab's CEO, adds: "Through the partnership with Actemium, we gain a strong, international partner who already works with many of our partners and thus perfectly complements our network. Due to the increasing number of hardware and DeepTech startups which we support, Actemium's know-how, experience and network is very valuable to support these startups in implementing and scaling their business ideas faster."
We are looking forward to the cooperation and the upcoming projects!