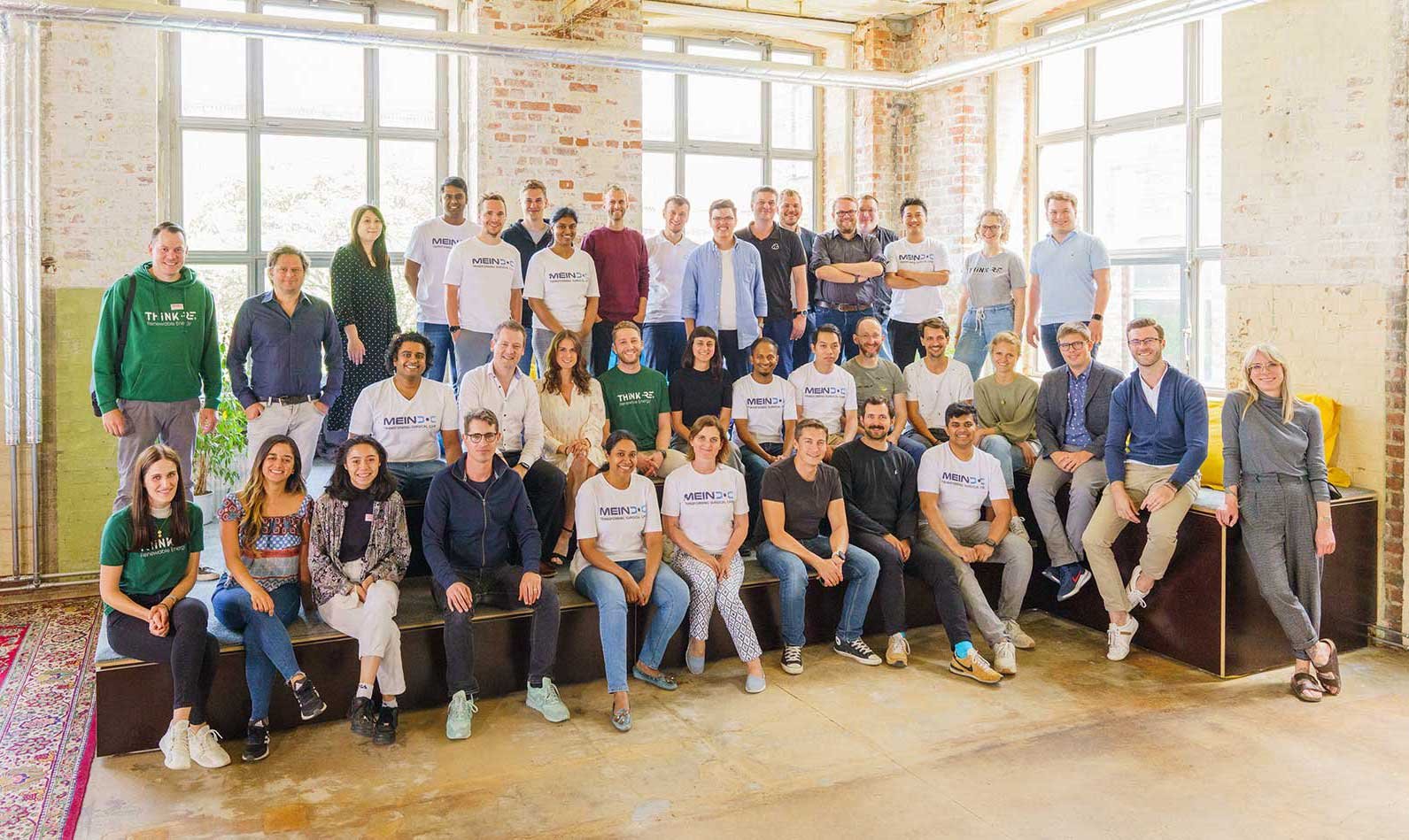 Today, the SpinLab team already welcomed its 12th class in Leipzig. Many of the entrepreneurs found themselves back on site due to the prevailing situation. Ten new startups will participate in the multi-award winning Accelerator program over the next six months. In total, the startup hub now counts 95 startups that have participated in the program so far. These ten new startups were selected during the Selection Days in early June in consultation with corporate partners: MeinDoc, Think RE, Pocketcoach, Deftpower, Planted, nex, EnergieDock, enaDyne, CallPima, NAECO Blue.
Upon entry into the program, the teams receive a grant of at least €6,000 up to €15,000, an extensive and tailored coaching and mentoring program as well as access to a broad partner and investor network that will support the founders with their industry expertise during and even after the program.
Smart Infrastructure Ventures as a key investor
SpinLab is part of the Smart Infrastructure Hub in Leipzig, one of the twelve Digital Hubs, which forms a digital network between startups, science and established companies and is an initiative of the German Federal Ministry of Economics. This has also given rise to Smart Infrastructure Ventures, one of the region's important capital providers, which is involved in financing the startups with a focus on the topics of e-health, energy and smart city as well as cross-sectional technologies.
MeinDoc revolutionizes the concept of surgical care and simplifies traditional and complex patient-doctor communication. The goal is to significantly improve patients' health literacy by providing them with state-of-the-art 3D-based visualizations.
Think RE digitizes the procurement process of renewable energy products (e.g. Power Purchase Agreements) in line with corporate sustainability strategies. In addition, its RE Wave sustainability platform opens the market to small and mid-sized players by focusing on portfolios to minimize their risks.
Pocketcoach is a mental health chatbot app. It guides users through interactive, conversation-based therapy programs where they develop the skills to better manage anxiety and stress. The programs are based on science based therapy approaches and are delivered in small, daily conversations.
Most companies struggle to break through the complexity of electric cars and unlock the potential. Deftpower aims to improve the efficiency of charging infrastructure networks in Europe. With their platform and app, they enable companies to minimize barriers to entry.
Becoming climate positive in just three clicks - that's the promise of Planted. Through local reforestation and global conservation projects, the startup is tackling the climate crisis. The platform is aimed at both individuals and companies.
Nex
Nex es aims to make construction easier, faster, cheaper and more transparent for everyone involved. With their startup, they create an optimization of infrastructure planning processes using quantum computing. In this way, they solve both the personnel bottleneck and the problem of constantly rising project costs. This reduces public spending, which has a positive impact on the national infrastructure and the energy transition.
EnergieDock is a digital solution provider for electric power flexibility. The NEMO.spot market brings together flexible loads (from megatrends like electric cars and heat pumps) and volatile renewables to solve grid congestion. Their mission is to create a fair energy market for all.
enaDyne
enaDyne is developing one of the most efficient power-to X technologies. Their plasma reactors use electrical energy to convert costly CO2 emissions into synthetic fuels and green chemical resources in a highly scalable process. This is expected to reduce dependence on oil and gas, helping to slow global warming.
At CallPima, privacy-compliant voice applications are developed to make the daily work of nursing staff more efficient and improve the quality of treatment in hospitals. Through PimaAssist®, their holistic solution for caregiver-patient communication, they can already eliminate tasks unrelated to care, reduce duplicate calls and shorten waiting times for patients with urgent needs.
NAECO Blue generates feed-in forecasts for solar and wind power generation, ensuring a reliable, efficient and clean energy supply from renewable sources.
You have questions about SpinLab or our program? Message us - we're looking forward hearing from you.
Photo Credit: martin-neuhof.de