The digital health startup mementor GmbH and SpinLab Alumni has completed a financing round in the higher six-figure range. Seed investors include Smart Infrastructure Ventures and several business angels, among them former CFO of Spreadshirt and founder of smow Michael Petersen.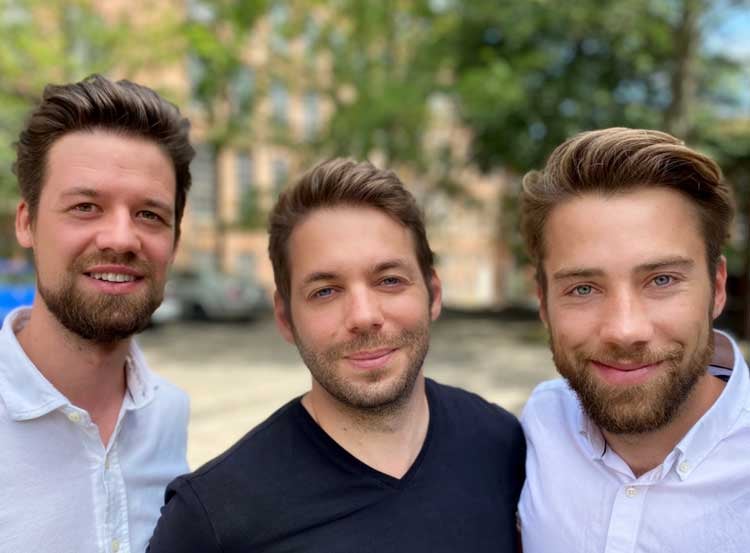 From left to right: Alexander Rötger, Jan Kühni, Noah Lorenz
mementor is one of the first providers of digital medical products in the field of sleep medicine. With its first product somnio, the startup has developed a scientifically based, digital solution for the treatment of sleep disorders that can be used on the smartphone. A clinical study of the University of Zurich proves the effectiveness of the product. In order to reach as many of the more than 5 million people affected in the German-speaking world as possible, mementor has entered into cooperation agreements with the largest health insurance companies in Germany (Techniker Krankenkasse) and Switzerland (CSS Versicherung), which already cover the costs of digital treatment for their policy holders.

"As Techniker Krankenkasse, we pursue the goal of offering our policyholders good and evaluated digital health products. With mementor, we found a competent partner at an early stage to address the issue of sleep disorders," explains Thomas Heilmann, head of the care management department at Techniker Krankenkasse.
With the fresh capital, mementor will primarily use it to promote the distribution and further development of the product. In addition, they intend a comprehensive assumption of costs by all health insurance companies. This is made possible by the new legal framework of the Digital Healthcare Act (DVG), which means that listed applications can be prescribed by doctors and psychotherapists. The digital sleep training from mementor is planned to be one of the first officially certified digital health treatments (DiGA).