More than any other service sector, the healthcare industry is facing the challenges of demographic and digital change. The impact of innovations in healthcare on society is enormous. This was recently demonstrated very clearly during the corona outbreak. In this context, startups are increasingly gaining relevance. However, strict regulations, complex systems, and long time-to-market bring specific hurdles for e-health startups. Given this background, University of Leipzig Medical Center and SpinLab - The HHL Accelerator have agreed on a strategic partnership.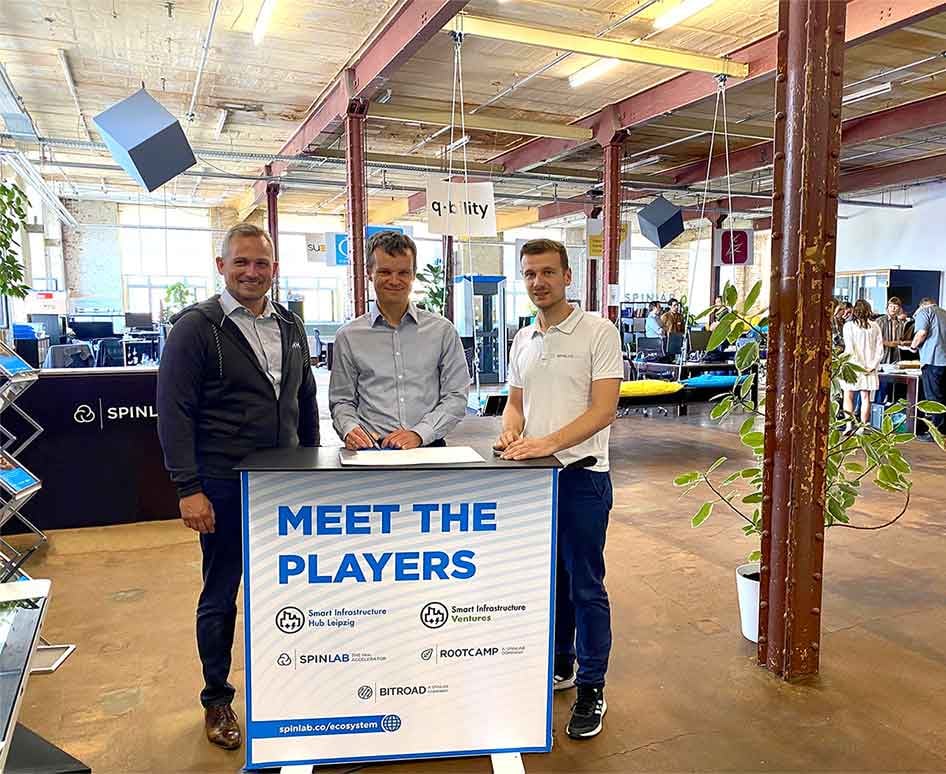 At the Selection Days,U niversity of Leipzig Medical Center was directly involved in the selection of new startups. From left to right: Dr. Stephan Stubner (Dean of HHL Leipzig Graduate School of Management), Dr. Robert Jacob (Chief Financial Officer of Leipzig University Hospital) and SpinLab CEO Dr. Eric Weber.
Healthcare meets innovation
The joint cooperation aims to drive forward intelligent solutions for the healthcare of the future. Selected startups will gain access to the resources, expertise and opportunity to implement pilot projects with University of Leipzig Medical Center - one of the most renowned clinics in Germany. SpinLab - The HHL Accelerator CEO Dr. Eric Weber states: "With Leipzig University Hospital, we are pleased to gain one of the top German hospitals in terms of research and innovation as a partner. In addition, the hospital is one of the largest healthcare providers in our region and thus offers startups broad access to know-how and application possibilities. Our cooperation will further strengthen Leipzig as a leading healthcare center."
"One of the core tasks of the University Medical Center is the transfer of innovations into regular care. Spinlab -The HHL Accelerator has excellent expertise to support ehealth startups. When it comes to bringing new and innovative applications of digital medicine into practice, a collaboration is therefore simply logical. We are happy to support startups as a partner for pilot projects in the clinical setting and look forward to many exciting and successful ideas," explains Dr. Robert Jacob, Chief Financial Officer of University of Leipzig Medical Center.
This collaboration lays the foundation for promoting the innovative power of our healthcare system. Your ehealth startup wants to be part of our strong ecosystem and work with famed partners such as the Leipzig University Hospital? Follow us on LinkedIn and subscribe to our newsletter to not miss the next application deadline for our splendid startup accelerator program.