With around 400 applications from all over the world, we reached a new record. The freshly incoming 14th class startups are as diverse as they are promising: a mental health lifestyle app for Gen Z, a chip like the human brain, road reconstruction through radio waves, or the production of hydrogen only from sunlight and water. Like 118 other startups before them, the new class is supported in scaling their their business by an extensive program. Clear numbers prove that the SpinLab ecosystem works: Over 1000 new jobs have been created by the startups that have already gone through the program. A total of 10 startups from SpinLab, such as mementor, Rhebo or Infrasolid, managed a successful exit and were acquired by international companies. Exciting pilot projects will also follow in the future - not least due to a recently concluded partnership between SpinLab and Leipzig University Hospital.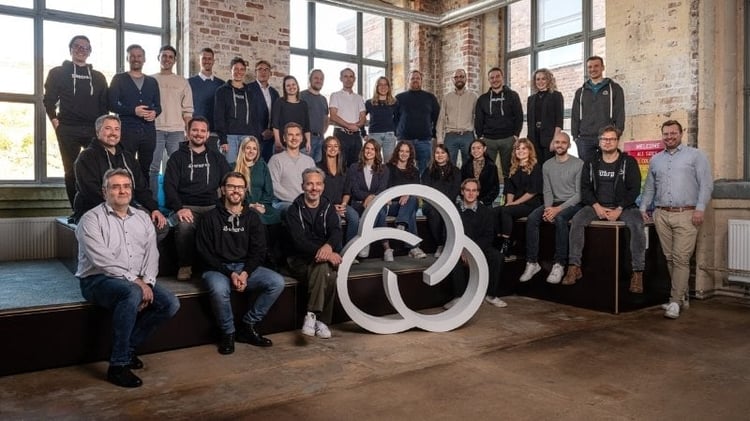 All new SpinLab startups at a glance
Clay Health
Making Mental Health A Lifestyle: Clay is building the Next Gen mental health experience, encouraging everyone to train their mental state as going to the gym. Mental health is always individual- Our app provides personalized self-therapy plans, designed and presented by leading psychologists.
elena international
We develop SaaS solutions for the energy transition. With our platform, we facilitate sales and planning processes of renewable energy projects for utilities, energy providers, housing cooperations and engineering offices.
ENER-IQ
ENER-IQ offers a B2B software-as-a-service solution that analyzes the operation of heat generation plants and provides optimization recommendations to the user. Operators with a large number of facilities are thus enabled to operate them in a data-based and forward-looking manner and to increase energy efficiency. This helps customers to save energy, avoid breakdowns and speed up repairs.
inContAlert
Patients suffering from incontinence face the risk of an uncontrolled loss of urine on a day-to-day basis, since they do not realize when their bladder is full and when to empty it. With the help of inContAlert patients gain back the control over their bladder. This lowers the risk of medical damage, relieves the nursing staff, and significantly reduces costs for the healthcare system.
MiiCare
MiiCare is an AI-based startup specializing in the area of geriatrics. Core to our mission is our commitment to bring longevity, quality of life and companionship to every older adult on the planet. For that purpose, Miicare has developed a digital health coach to help older adults live independently in their own home and healthier.
Reverion
Reverion manufactures highly efficient power plants for carbon negative electricity generation and energy storage. As true all-rounders, the units switch between electricity and gas generation (green H2 or CH4) in seconds, bridging the gap between demand and fluctuating supply. In the process, pure CO2, ready for storage, is separated, allowing negative CO2-emissions.
Reonic
Reonic provides software to accelerate the energy transition in an economically and ecologically feasible way. We offer a holistic view of the complex dependencies of renewable technologies. We make complicated topics simple and offer a digital end to end analysis, optimisation, and planning solution, thus making the energy transition easier and accessible to everyone.
RWInnoTec
RWInnoTec develops and sells machines based on radio wave heating technology with the current focus on environmentally friendly, sustainable and cost-effective road reconstruction. Due to the unique advantages of the technology the society also benefits e.g. in the form of reduced traffic jam times.
SpiNNcloud Systems
SpiNNcloud Systems is a hard-tech spin off from the Chair of highly-parallel VLSI Systems and Neuro-Microelectronics at the Technische Universität Dresden. Our SpiNNcloud is a novel High-Performance Computing (HPC) platform which can handle real-time AI computing at a large-scale, which is essential to drive the third-wave of AI applications that can support future cognitive industries, societies and cities.
YellowSiC
YellowSiC has developed a new production process for 3C Silicon Carbide (3C-SiC). This material enables several disruptive applications. One application is photocatalysis, which allows the production of hydrogen in a cost-efficient one-step process only from sunlight and water.
➡️Get here to the German press release and follow us on LinkedIn for the latest updates from the new startup class in Leipzig.