SpinLab, one of the top 3 accelerators in Germany, is once again opening its application phase for startups. Ambitious founders who want to accelerate their innovation can apply from now until November 16. 2021 and benefit from the 6-month program. Startups from the fields of e-health, smart city and energy as well as cross-sectional technologies that are related to these topics and are in the pre-seed, seed or growth phase can apply.
SpinLabs own digital learning platform
The accelerator program includes a structured as well as individual coaching and mentoring program. Participating startups benefit from intensive workshops on the topics: Financing, Sales, IT, Internationalization, Marketing/PR, Leadership, HR plus direct contacts to established companies and other experienced founders. On their own digital learning platform, the founders also have access to over 100 learning videos and knowledge articles with the accelerator's network of experts. In addition to Laura Lewandowski, storytelling expert and "Top 30 under 30" journalist, other experts such as entrepreneur Frank Thelen and "online marketing guru" and "unicorn maker" Florian Heinemann (Zalando, Trivago) share their exclusive knowledge.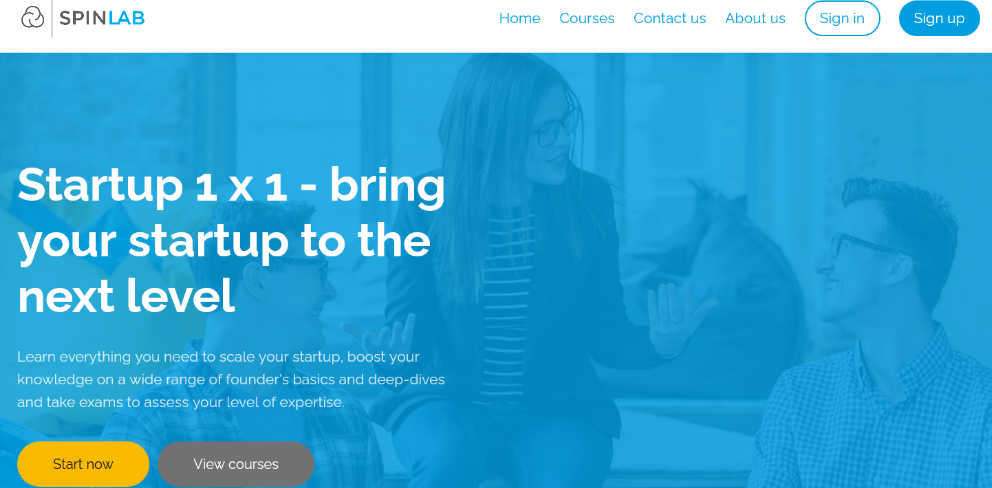 Startups get access to SpinLabs own e-learning platform with high quality content. In this way, comprehensive knowledge transfer is made available and you can easily access it no matter where you are.
Strong financing scene
Additionally, SpinLab offers access to a wide range of well-known investors. With the Technologiegründerfonds Sachsen, the MBG Sachsen and the Sächsische Aufbaubank, startups have access to a strong financing scene. Through its own VC fund "Smart Infrastructure Ventures", startup teams can get advice directly from investors and be supported with up to 200,000 euros in the next financing round. The startups remain completely independent and do not give away any equity. They can use a modernly equipped co-working office on the historic area of the Leipziger Baumwollspinnerei and get access to various technologies from first-class partners. Each startup team receives up to 15,000 euros in funding. In an independent study, SpinLab was awarded as the second best accelerator in Germany and was a finalist for the top 5 hottest accelerators in Europe.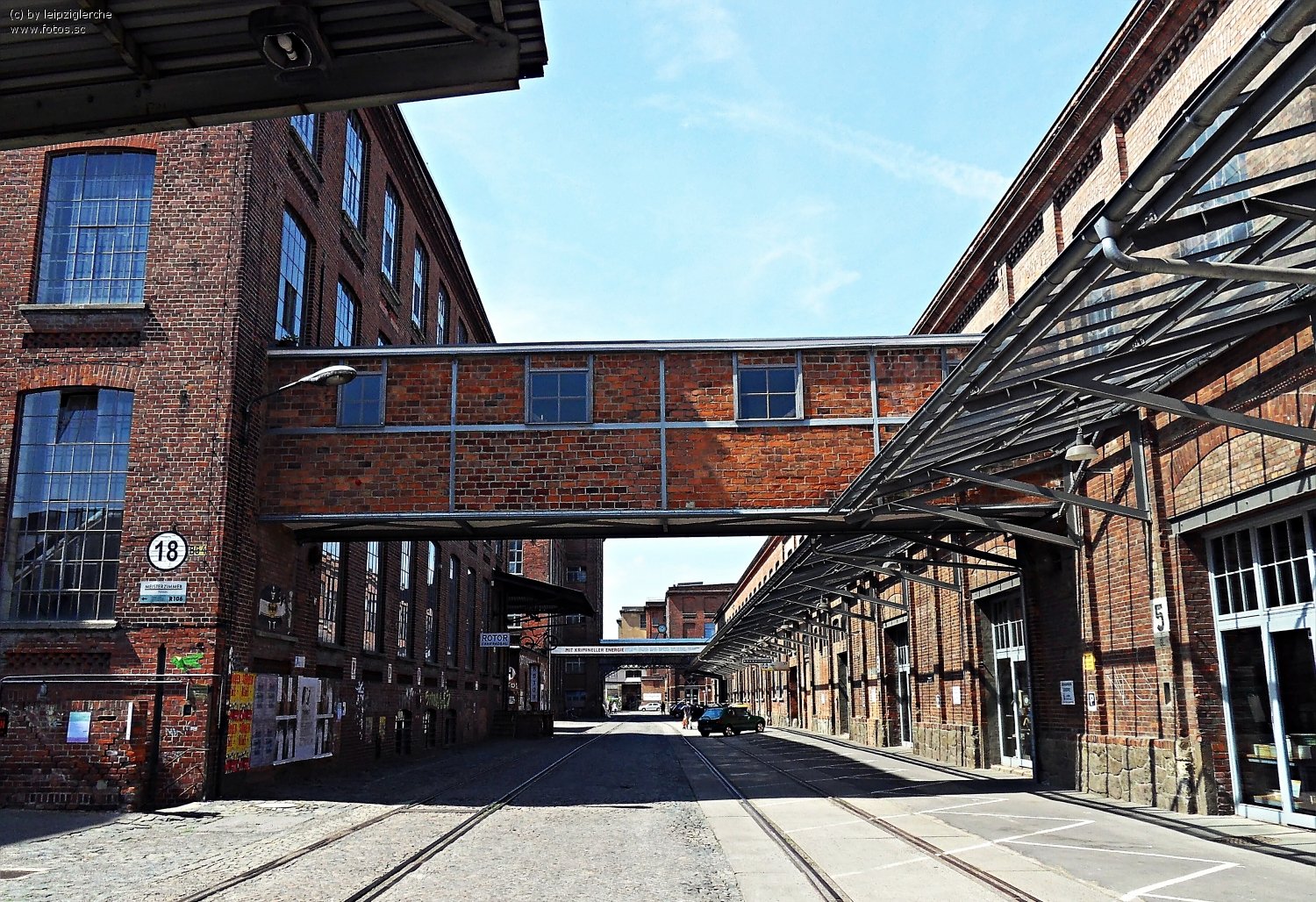 The Old Cotton Mill offers startups ideal conditions for the implementation of innovative ideas.
Become part of SpinLab
The next class will start on March 7,2022. Among the partner networks are nationally and internationally known companies such as VNG, Porsche, AOK Plus, DELL Technologies, enviaM, LEAG, Deutsche Bank and many more. To become part of the new SpinLab class, startups can apply now until November 16, 2021.
About SpinLab - The HHL Accelerator
The start-up accelerator supports entrepreneurial and innovative teams that want to grow sustainably and successfully scale their business model. With a strong hands-on mentality and a lot of passion, the SpinLab team works to ensure that promising young companies receive all the necessary resources as well as plenty of professional support for long-term success in the market. And the success proves the multiple award-winning accelerator right: numerous supported startups from Germany and abroad, hundreds of newly created jobs and more than 110 million euros of invested venture capital by nationally as well as internationally renowned investors.
About HHL Leipzig Graduate School of Management
HHL Leipzig Graduate School of Management is a university-level institution and ranks among the leading international business schools. The goal of the oldest business school in German-speaking Europe is to educate entrepreneurial, responsible and effective business leaders. HHL stands out for its excellent teaching, it's clear research focus, its effective knowledge transfer into practice as well as its outstanding student services. The Financial Times ranked HHL's full-time M.Sc. Program No. 27 worldwide, as well as #5 for graduates' salaries worldwide and #1 in Germany. It finished ahead of numerous well-known international universities and remains in the top 3 worldwide among the boutique business schools with less than a thousand students. Over the last few decades, HHL has produced more than 300 startup businesses.