The round was led by Partech and byFounders and backed by existing investors capacura and Business Angels Club Berlin-Brandenburg e.V. (BACB). Aumio will use the fresh capital to triple its team and expand across Europe and in the US. Founded by Jean Ochel, Tilman Wiewinner, Felix Noller and Simon Senkl, Aumio is a meditation and sleep app for children. Aumio app provides multi-day courses and individual exercises, on topics such as "hyperactivity" or "impulsivity". It uses short audio journeys to teach mindfulness exercises.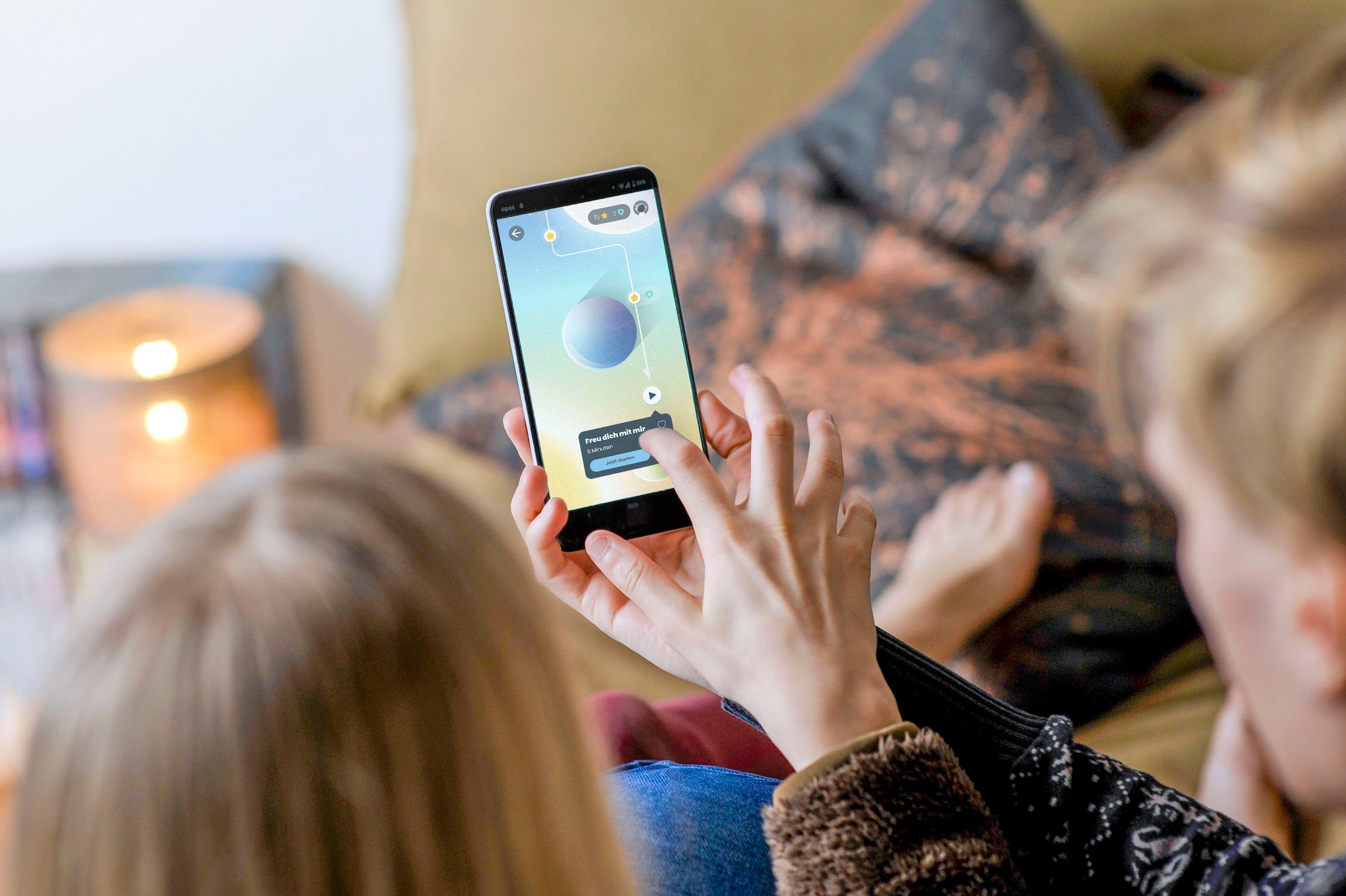 Using a conversational UI Aumio screens for psychotherapeutic needs and provides individualised courses on mindfulness. ©Aumio
Disney for mental health
The vision of the startup is to become the first global mental health platform for the entire family in the next five years.
"We are seeing a new generation of parents and educators who care deeply about providing their children with high-quality experiences and child-centered content. With Aumio, we are launching a new era of entertainment that is fun for kids but also mindful and beneficial for their mental health at the same time. We want to become the Disney for mental health,"says Tilman Wiewinner, co-founder of Aumio.
Jean Ochel, psychologist and founder of Aumio, added: "The market for digital mental health products for adults has been growing steadily for years. But there are hardly any offerings for young people. With Aumio, we have developed the first app that is specifically tailored to the needs of families. It playfully teaches children how to deal with stress, anxiety or sleep problems in their everyday lives. Aumio is the app I wish I had when I was a kid with ADHD."
According to forecasts, the market volume of the global digital health market will increase to $640 billion by 2026. Investors have also recognized this. Lead investor Finn Weise of Partech emphasized that mental health is now taken as seriously as physical health. Since participating in the SpinLab programm, more than 200,000 families in the DACH region have signed up.
The Ukraine war has caused fears in many children. To find some peace during this difficult time, Aumio offers a collection of free mediation content for children in English, German and Ukrainian.