MotionsCloud raised around US$ 2 million with its AI insurance claim solution in the latest round. The startup was backed by investors from all around the world, co-lead by SOSV (US) and Net Insurance (IT), followed by AI Startup Incubator (CZ), ParticleX (HK), Artesian (AU), Excon Services (GER), Global Insurance Accelerator (US) and individual angel. MotionsCloud empowers insurance companies with an automated property and vehicle inspection, making the process faster and more efficient. Established in Germany, the startup already cooperates with European, US, and Asian firms.
Cutting insurance claim processing time and costs
MotionsCloud helps property and vehicle inspection teams to streamline and automate inspection and insurance claims processes. Their AI damage assessment engine empowers claimant or claims inspection teams to be efficient and effective. The munich based startup was part of the 6th SpinLab class and founded by LeX Tan - a serial tech entrepreneur and former P&C insurance claims manager.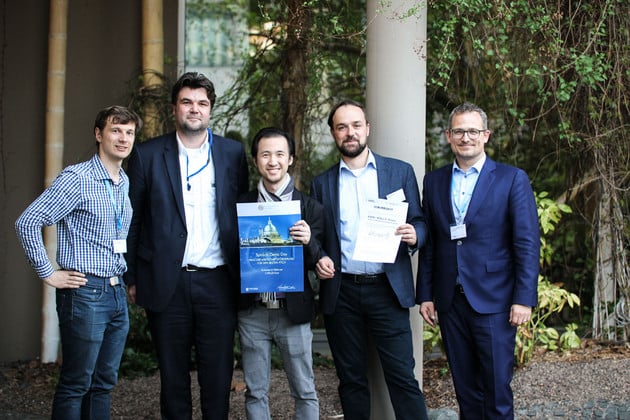 In 2018, the MotionsCloud team won the best pitch award at the HHL SpinLab Investors Day. © HHL

According to Accenture, customer satisfaction in the insurance industry is one of the lowest, and 83% of consumers dissatisfied with the claim handling process are planning to switch their insurance companies. On top of that, insurance firms' processing costs represent up to 15% of total insurance claims paid out annually (processing costs up to €20 billion), caused by a large workforce and complex, tedious, manual processes. MotionsCloud has developed a solution to these ongoing problems; an innovative, secure AI-driven insurance claims engine that creates significant time and cost-effectivity for insurance companies and boosts customer experience. Their technology equips claimants or inspection teams with an automated tool that reduces the claims cycle from 10+ days to 3 hours and saves up to 75% of processing costs.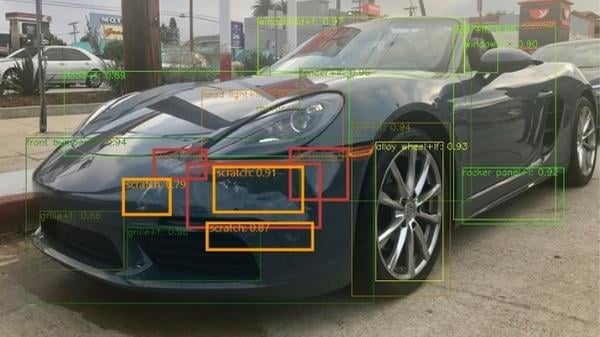 Damage analysis by MotionsCloud's AI damage assessment engine powered by computer vision technologies ©MotionsCloud
"MotionsCloud is improving millions of lives by making the insurance claims process speedy, fair and digital claimants and policyholders. Having worked with the company since the earliest days, we're thrilled to help the company scale global heights. Motionscloud's international expansion into Europe, America, and Asia as well as its partnerships with leading players beyond the insurance industry are the best proof of the company's tremendous potential," said Oscar Ramos, Partner at SOSV.
"We are glad to participate in this round together with important new investors. Since our partnership in 2019, MotionsCloud has made significant progress in terms of growth and development and this financing is an important confirmation of the trust placed in it. This partnership will give Net Insurance the opportunity to further improve its digital proposition thanks to an increasingly precise and timely offer of the services provided," commented Fabio Pittana, Chief Operating Officer of Net Insurance.