SpinLab Alumni eCovery has closed another round of funding. The insurtech fund 1750 ventures, adesso ventures as well as further business angels invested a seven-digit amount in further growth of the ehealth startup. In the course of the capital increase, eCovery also completes its product in the field of prevention: OPT - Online Physiotherapie GmbH will become part of the company and will operate under the common umbrella in the future. From now on, eCovery offers certified preventive services in addition to the physiotherapy app for back, hip and knee pain.
"There is immense potential in the area of digitalized solutions and patient care at home, eCovery has what it takes to be a pioneer in this market," points out Mirco Grützmacher, Managing Director of 1750 ventures.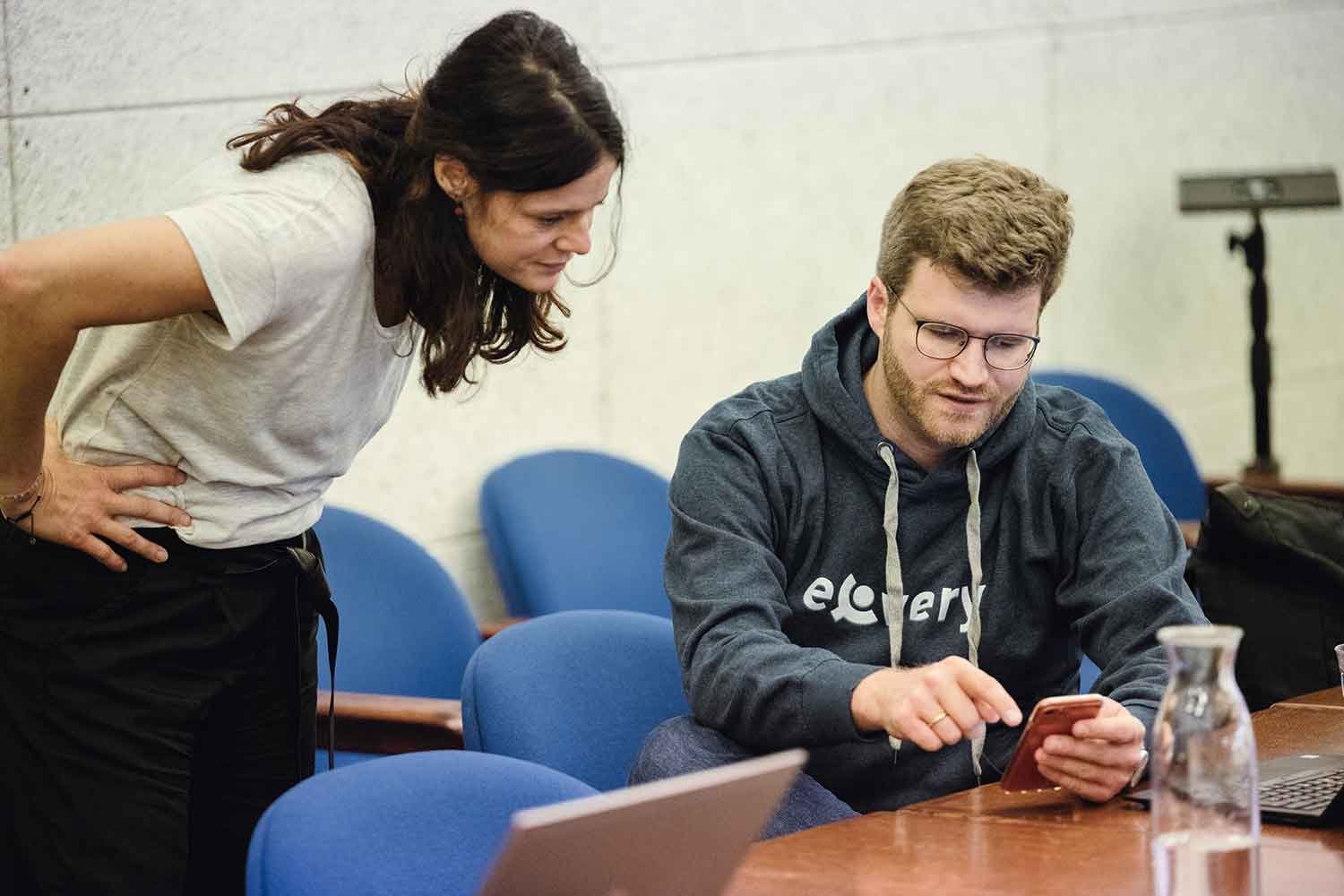 The costs of treatment with the eCovery app are covered by AOK PLUS. © eCovery/F. Pappert
In 2018, the eCovery team applied for our startup accelerator program and convinced not only us but also our partner AOK PLUS - the biggest health insurance company for Thuringia and Saxony with more than 3.4 million people. Recently, a joint pilot project was launched. Physiotherapists can offer their patients eCovery's therapy app in addition to physiotherapy treatment. The app will be made available to patients for up to six months, with the costs covered by AOK PLUS.
"We have built up a very strong ecosystem in recent years, from which everyone benefits. SpinLab is an integral part of this and plays a key role in ensuring that eCovery today has a viable market position in digital health," says eCovery co- founder Benedict Rehbein.
SpinLab is specialized in supporting especially ehealth startups and connecting them with the right contacts to scale. If you want your startup to benefit from the strong ecosystem of the Smart Infrastructure Hub Leipzig like eCovery, you should apply right away for our six month free accelerator program until July 5th.