Innovative startups can apply for the 14th SpinLab class until 05 July 2022. An intensive program, long lasting contacts to established companies, a broad investor network, access to exclusive technologies and funding of up to 15,000 euros are available for startups in the six-month program.
We are looking for startups from the e-health, energy, smart city and cross-cutting technologies sectors that are related to these topics and are in the pre-seed, seed or growth phase. Participating startups are supported by a huge network of established partner companies such as VNG, EnviaM, AOK PLUS, SachsenEnergie, Porsche and with over 100 renowned mentors.
Pioneering collaborations between startups and companies
By combining promising business ideas with the know-how of established companies and scientific excellence, SpinLab - The HHL Accelerator promotes the emergence of a strong culture of innovation. During the program, startups are connected with corporate partners at an early stage and thus have the chance to realize pilot projects. As a strategic partner for the topic of e-health, AOK Plus invests in concepts for enduring innovations in the health sector. After the digital birth preparation course by Alumni keleya and the stress management app Stresscoach, the digitally supported physiotherapy app by eCovery is now another offering from the accelerator that AOK PLUS is making available to its insurants.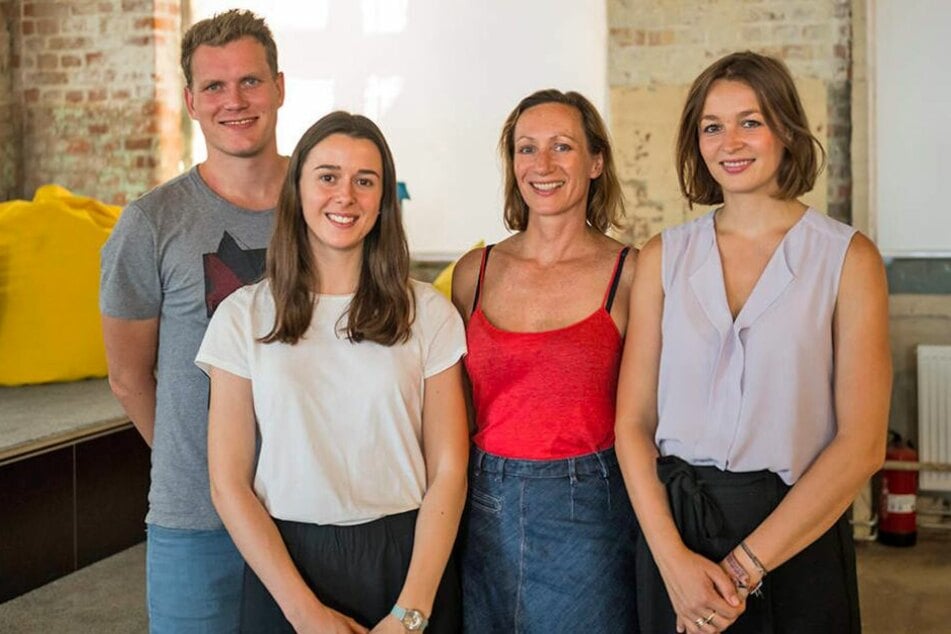 The digital birth preparation course ehealth startup keleyawas launched in cooperation with SpinLab partner AOK PLUS.
The EnviaM Group is a leading regional energy service provider in Germany. In a joint project with SpinLab Alumni FlyNex, 20 kilometers of EnviaM's power lines and utility poles are automatically inspected by drones. The use of drones on power lines is the first of its kind in Germany. FlyNex has been one of the pioneers in the German drone market since its participation in the SpinLab program.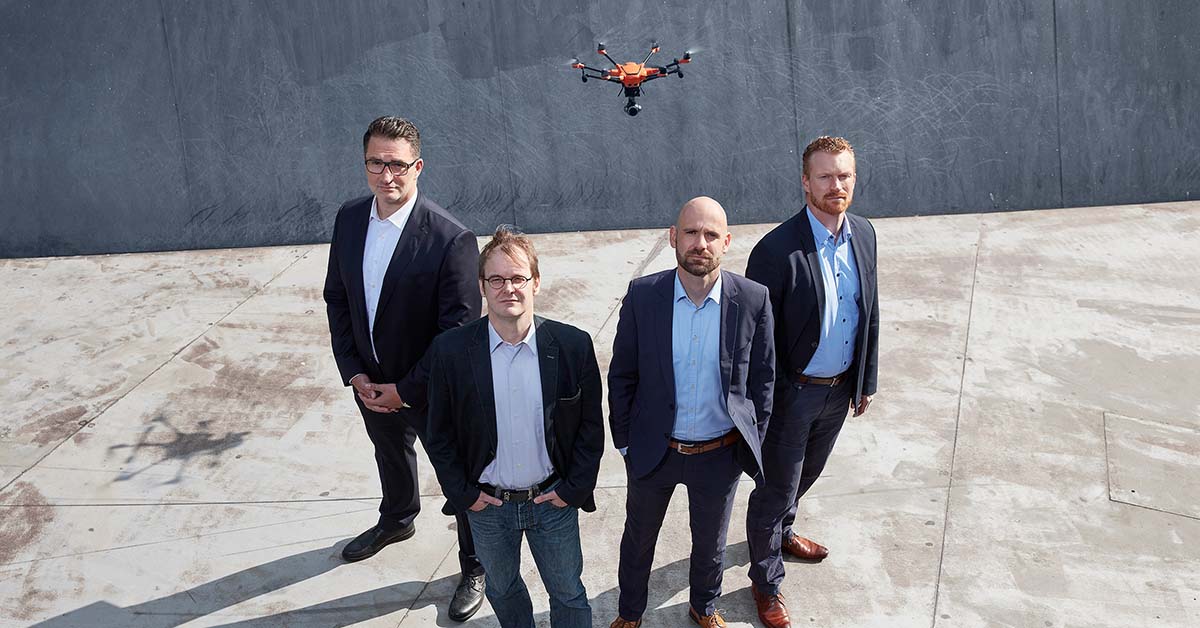 The FlynEx team has benefited from the strong funding scene and opened another location in Leipzig.

Strong network of relevant players
In the unique ecosystem of the Smart Infrastructure Hub Leipzig, founders meet innovators from universities, companies, politics and society. In addition to the Innovation Hub RootCamp, the VC fund Smart Infrastructure Ventures as well as BITROAD Consulting, SpinLab is supported by the Digital Hub Initiative of the Federal Ministry of Economics and Climate Protection.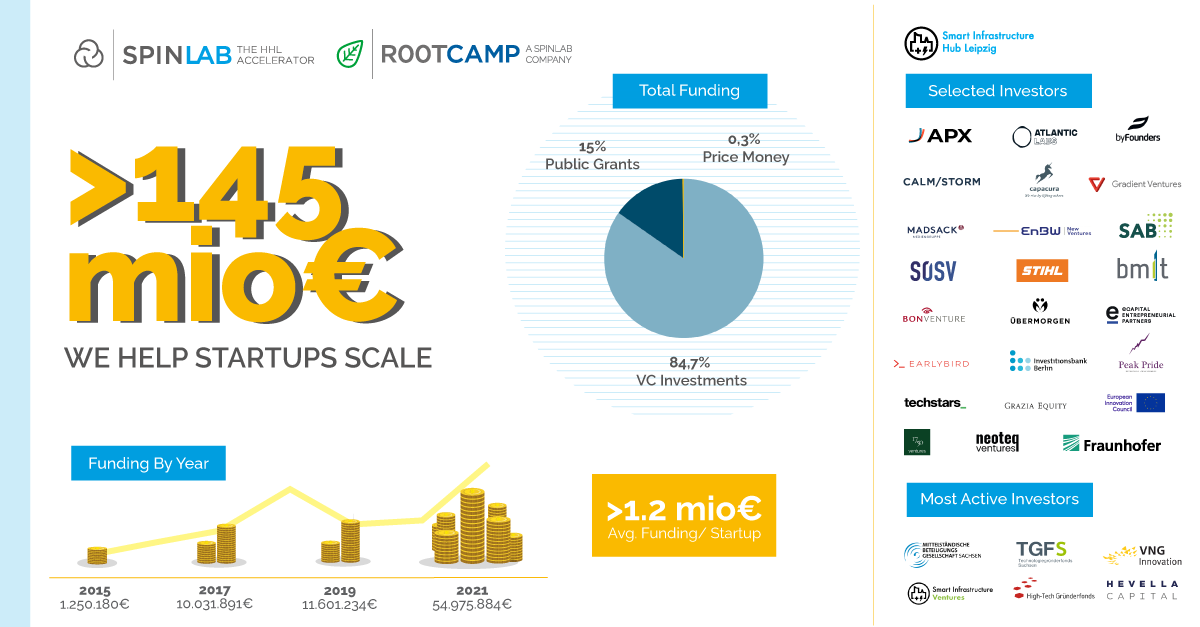 With the Technologie Gründerfonds Sachsen, the MBG Sachsen, the Sächsische Aufbaubank as well as the venture capital fund Smart Infrastructure Ventures, founders meet a strong financing scene. Thanks to the wide range of national and international investors, participants have already raised more than 145 million euros in venture capital. The startups remain completely independent and do not give up any shares. They can use a modernly equipped co-working office on the creative area of the Leipziger Baumwollspinnerei and get access to various technologies from first-class partners such as HubSpot or Foundersuite. Each founding team receives up to 15,000 euros in funding.
Digital learning platform with leading experts
The new class will start on October 10, 2022 and will be offered as a hybrid program. In addition, SpinLab offers a digital learning platform with well-known professionals, such as FlixBus founder Daniel Krauss, Daniela Harzer from PIABO PR or LinkedIn Top Voice Céline Flores Willers. In addition, the teams will receive individual support from experienced coaches. Further information on the program and the application process can be found here.
Don't wait and apply now for the next SpinLab class and scale your startup fast! Deadline ends on July 5th.