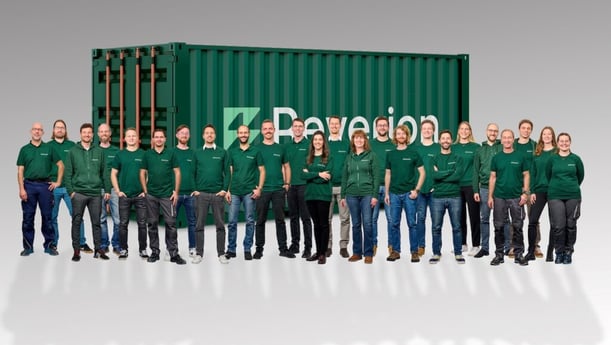 Startup Reverion from SpinLab class 14th secured €8.5 million investment from UVC Partners, Green Generation Fund, Extantia Capita (the 2nd big Extantia investment in our alumni this year), Doral Energy-Tech Ventures and Landwärme GmbH.
Reverion is a spinout from the Technical University of Munich and was founded in 2022. The investors' fresh capital will be used to expand the production of 100 kW and 500 kW biogas power plants. Both plant sizes have recently received significant demand from customers. In addition, the munich based startup has received €12 million of research capital, which will be used to develop the plants.

With Reverion's new technology, existing biogas operators can increase their revenue by up to 400 percent using the same amount of biomass. The company's upcoming Series A fundraise aims to scale production to meet anticipated market demand for gigawatts of renewable capacity.
By improving energy storage, increasing the use of renewable biogas and biomethane, and supporting the storage of carbon emissions, the technology has the potential to meet several of the EU's energy security and climate objectives.