The next Summer School For Diverse Startups will kick off soon! This time we teamed up with the incubator HHL Digital Space. Diversity drives company success. That's a result many studies have shown. Yet, diverse startups still lack access to networks and resources like funding. Our mission: more diversity, equality and inclusion in the startup world. Of course this cannot be achieved alone. It's a major challenge that we must tackle together. We are extremely happy to have strong partners who support our important mission. As a partner we could win the city of Leipzig, PricewaterhouseCoopers (PWC) and Technologiegründerfonds Sachsen.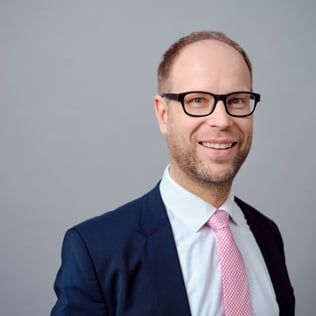 "Leipzig stands for variety, diversity and cosmopolitanism - the perfect location for the Leipzig Summer School for Diverse Startups. I warmly welcome you to our city and wish you great success. Let the city's great startup scene inspire you." - Head of Wirtschaftsförderung Leipzig

As a long-time investor, TGFS has been able to experience a variety of teams with a wide range of backgrounds and motivations. What they all had in common was that different perspectives and experiences always enriched a business idea. This is not only true for education and professional background, diverse biographies also contribute to a better understanding of teams, customers and employees and create a more comprehensive, sustainable added value. We want to offer teams the chance to develop their full potential regardless of their background, gender, sexual orientation, religion or other identity characteristics and to grow together in a strong, open ecosystem. We are delighted that the Leipzig Summer School is addressing this important topic", states TGFS Managing Director Stefan Leermann.
This Is Batch #2 of the Leipzig Summer School For Diverse Startups
The decision was not easy, but we have selected six awesome startups for the second Summer School edition. Welcome to the Smart Infrastructure Hub Leipzig:
YoniCore
YoniCore is a sustainable device that brings back bladder control to new mothers and menopausal women with just one press of a button. The startup is committed raising confidence and improving the life quality of women with pelvic floor dysfunctions by offering personalized and user-friendly treatment. The new treatment disrupts the market by reducing visits to the hospital and for the first time, gynaecologists in outpatient clinics could offer their patients a simple and effective treatment to use at home.
healics
healics, is a digital health startup with the vision to create a more empowered and healthier population - personal well-being, quickly accessible to everyone and tailor-made to each person. With our innovative approach we connect lifescience, biochemistry and machine learning to create an optimal nutrition, fitting to the specific goals and individual personal circumstances of the people. The clou: only one laboratory test is required, which you can easily carry out at home. The digitization of preventive personalized nutrition!
Ex Orbi Limited
Imagine Animal Crossing and Minecraft meets Google Earth: this is XORBI, a multiplayer AR/VR sandbox and social destination that brings to life the fantasy of parallel universes. XORBI gives players total control of their own high-fidelity copies of Earth where they can reshape their own neighborhoods to their personal whims, while exploring and redesigning the multiverse in collaboration with other players.
Click Gallery
Click Gallery is a rental subscription platform for original paintings from emerging contemporary artists. We create a fair ecosystem in the art world by opening it from limited audiences to a wide public. Every art lover is just a click away from their new paintings via Click Gallery.
Powerbug
Powerbug provides an on-demand fast charging service for your electric vehicle when you want it, where you want it. Think of it as a power bank that you use to charge your phone on the go - only here, we come to you with our power bank to charge your vehicle! Not everyone who owns an electric vehicle can afford to set up a wall box output for charging it at home. Our service, in addition to several other applications, wants to target these EV owners and reduce the time that they invest in searching for a parking spot that is equipped with charging infrastructure. Besides this, we help rid range anxiety, which is one of the main reasons why EV adoption rate is low.
Wearex
wearex is an online upcycling platform that facilitates the interaction between local artists and shoppers to extend the lifecycles of donated clothing.
Join the final startup pitch event in Leipzig
The final pitch event on July 21, 2022, marks the highlight of the intensive two-week program of the Leipzig Summer School for Diverse Startups. Here, the diverse founding teams will present their early-stage idea to a jury of experts and thus have the opportunity to win the Digital Award by the city of Leipzig with a prize money of 2,000€. As this will be a unique chance to meet diverse teams, listen to exciting pitches and engage in networking opportunities with the Leipzig startup ecosystem in the beautiful surrounding of the Obere Wandelhalle, make sure to not miss this event and secure one of the few available on-site spots! Register here.

The Leipzig Summer School for Diverse Startups is open to all founders with an interesting business idea and a diverse team. During the free program from July 11-22, 2022, SpinLab - the HHL Accelerator and HHL DIGITAL SPACE join forces to support diverse startups in their early stages with interactive workshops, events and professional coaching.